How Radon Invades Your Home
Radon most commonly emerges as an odorless, colorless gas from the soil under your home's foundation, developing from the decay of radioactive elements, radium, and uranium. The toxic gas enters your home through cracks or gaps in the concrete floor slab of your crawl space, basement, or slabs-on-grade. In addition, radon can pass through construction joints, sump holes, plumbing penetration, and suspended floors.
To prevent dangerous radon from entering your home, apply high-quality products like Polyguard Underseal® Underslab Membrane and Polyguard TERM® Barrier Systems. Our products, in combination with fans and pipes, will help divert harmful radon away from your home, keeping your family safe and healthy.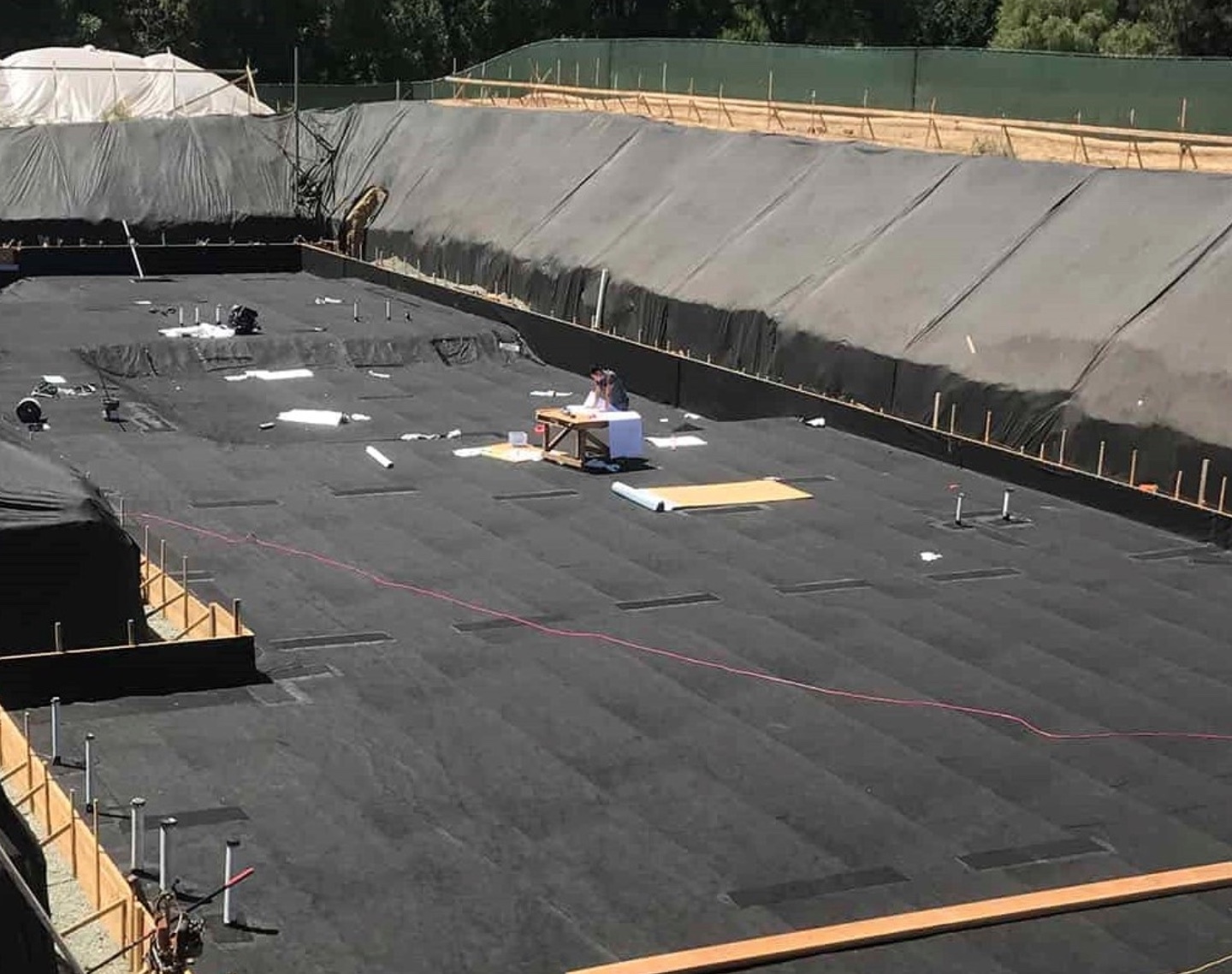 Radon Hot Spots
The concentration and potential dangers of radon can vary significantly based on your location. The Environmental Protection Agency (EPA) provides a radon zone map to help evaluate your risk of radon exposure. The highest chance of dangerous radon levels occurs in the northern and eastern United States, while the lowest risk occurs in the southern states.
The EPA mandates immediate mitigation for radon levels above 4 pCi/L, however, lower levels can still affect the health of your family. Radon accounts for the number one cause of lung cancer among nonsmokers. Therefore, the EPA recommends fixing your home for radon levels between 2 pCi/L and 4 pCi/L.
Constructing and Designing to Prevent Radon Poisoning
Fortunately, we have the tools and knowledge to design and build homes that will keep your family safe from radon exposure. Mitigating radon away from the interior of your home requires an active soil depressurization (ASD) system that uses a vapor barrier (soil-gas retarder), fans, and piping, to create a low-pressure environment that gathers radon underneath the home.
For new construction, regardless of your home's foundation type, you must properly install a high-performance vapor barrier, like Polyguard Underseal® Underslab Membrane, to ensure an effective, high-quality ASD system. The fan draws radon-contaminated air from underneath the barrier, and vents it out through active and passive venting pipes, to prevent the dangerous gas from entering your home.
Existing Homes and Crawl Spaces
For existing homes that test high for radon, we recommend installing the vapor barrier in the crawl space close to the vents, along with fans and pipes, in order to lower radon levels and lessen health risks.
Standards for Radon-Resistant Construction
The EPA and the U.S. Green Building Council's LEED program are guides for the current standard in radon-resistant construction techniques. The standards specify placing a 6-mil polyethylene vapor retarder on top of a 4-inch layer of clean, coarse gravel below the foundation. The barrier also prevents the concrete from clogging the gravel layer during the slab pour.
In addition, the ASTM E 1745-09 (Standard Specification for Plastic Water Vapor Retarders Used in Contact with Soil or Granular Fill under Concrete Slabs) recommends a higher-quality barrier with the following,
tensile strength of no less than 45.0 lb/in

puncture-resistance of 2200 grams
Achieving these standards requires 10-mil thick barriers made with state-of-the-art resins.
Polyguard Products Provide Superior Protection Against Radon Poisoning
Polyguard makes several products specifically designed to stop radon from getting into your home: Polyguard Underseal® Underslab Membrane and Polyguard TERM® Barrier Systems.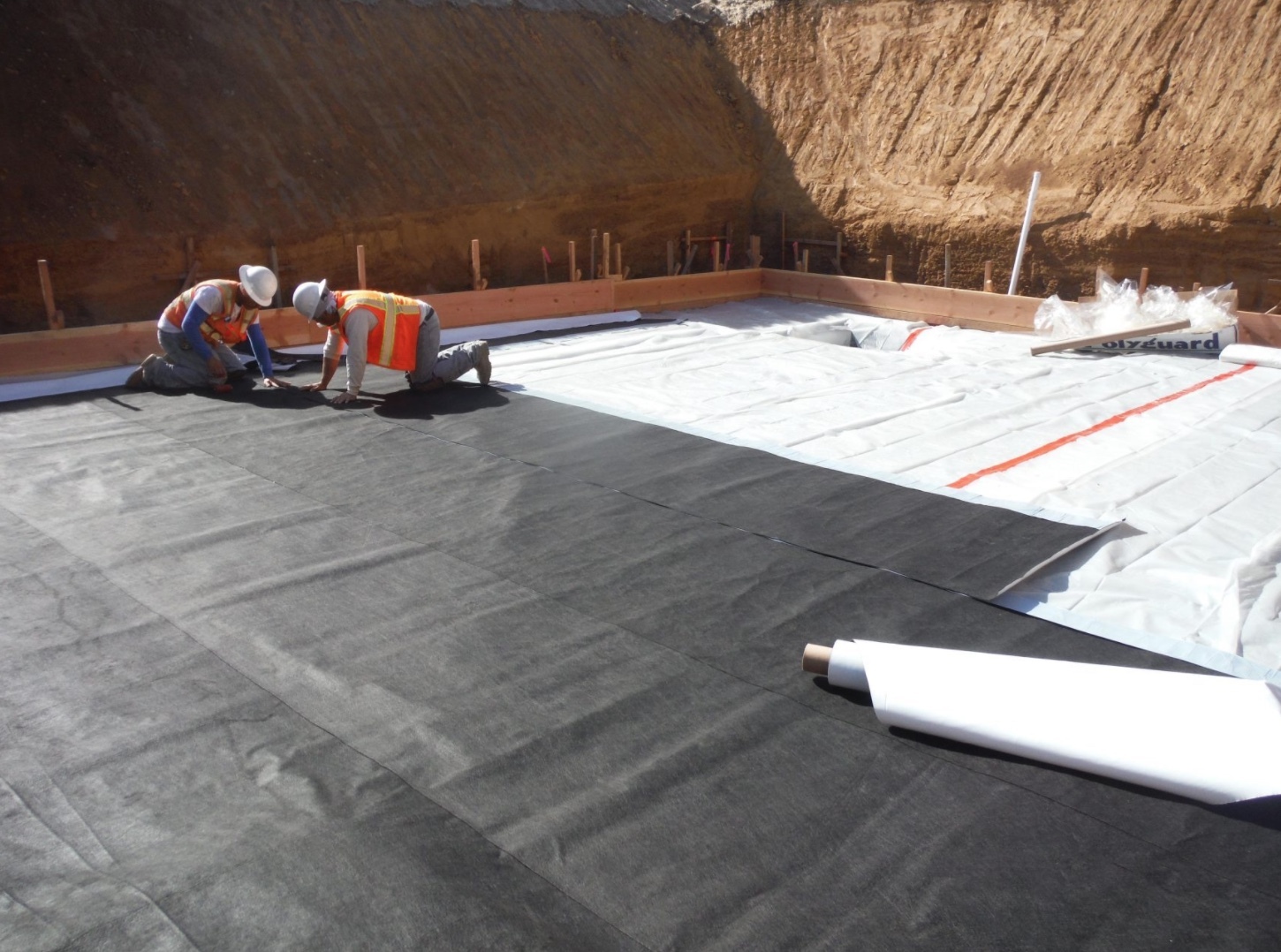 Polyguard Underseal® Underslab Membrane
At Polyguard, we recommend choosing a vapor barrier engineered for higher resistance to damage, lower diffusion, and longevity than either the EPA or ASTM standards. Our Underseal® Underslab Membrane will ensure a longer life expectancy, making it more cost-effective over the lifespan of your home.
Tough, 85-mil Polyguard Underseal® Underslab Membrane is a pre-concrete pour vapor barrier that is designed to stop radon and methane gas emitting from the soil below the foundation from entering a home. It also eliminates vapor and water transmission through the concrete slabs on grade, protecting indoor air quality and floor finishes.
Underseal® Underslab 3-layer composite membrane, installed horizontally or vertically, forms a continuous seal under the slab, to create a solid mechanical bond between the membrane and concrete.
Other benefits of Underseal® Underslab Membrane:
Superior puncture-resistance of 220 lbs, 64 times greater than the requirements of a Class A Vapor Barrier, will stand up to wear during construction

Forms a strong mechanical bond to the concrete, eliminating water and vapor migration

Creates a solid adhesive bond with the concrete surface to prevent water migration between the concrete and membrane

Ease of installation due to its flexibility to adapt to the job site

Full-adhering, watertight laps at all joints

Stress-absorbing and elongation properties will maintain a watertight seal

May qualify for LEED Certification credits:

ID Credit 1 – Innovation in design

SS Credit 3 – Brownfield redevelopment

AQ Credit 5 – Indoor Chemical and Pollutant Source Control (below-grade toxin barrier)
Polyguard TERM® Barrier Systems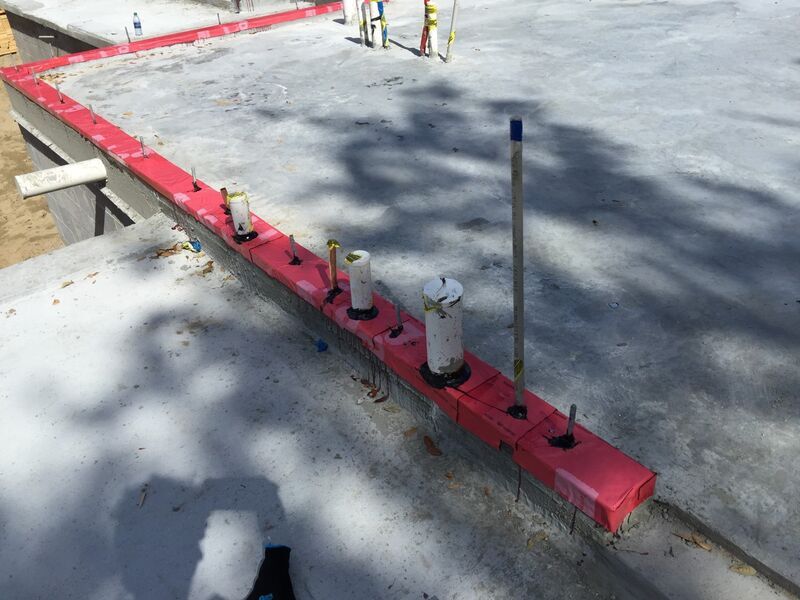 The TERM® Barrier Systems Division of Polyguard Products specializes in developing sustainable, pesticide-free barriers. TERM is a single building envelope solution for termites, energy leakage, radon, and moisture resistance.
TERM™ Flashing Barrier
Firm, pliable, peel and stick TERM Flashing Barrier, is applied horizontally where the concrete slab intersects with the exterior sheathing, and will act as a barrier to radon gas, termites, energy leaks, and moisture.
Polyguard TERM™ Seam and Window Barrier
Sturdy, flexible, self-adhesive Polyguard TERM™ Seam and Window Barrier installs over joints of sheathing, and as a window flashing to block radon, moisture, energy, and termites.
TERM® Flashing Moisture | Termite Barrier
Peel and stick TERM® Flashing Moisture | Termite Barrier stops radon, moisture, and pest intrusions, along with energy leaks. It applies horizontally where the exterior sheath intersects with the concrete slab.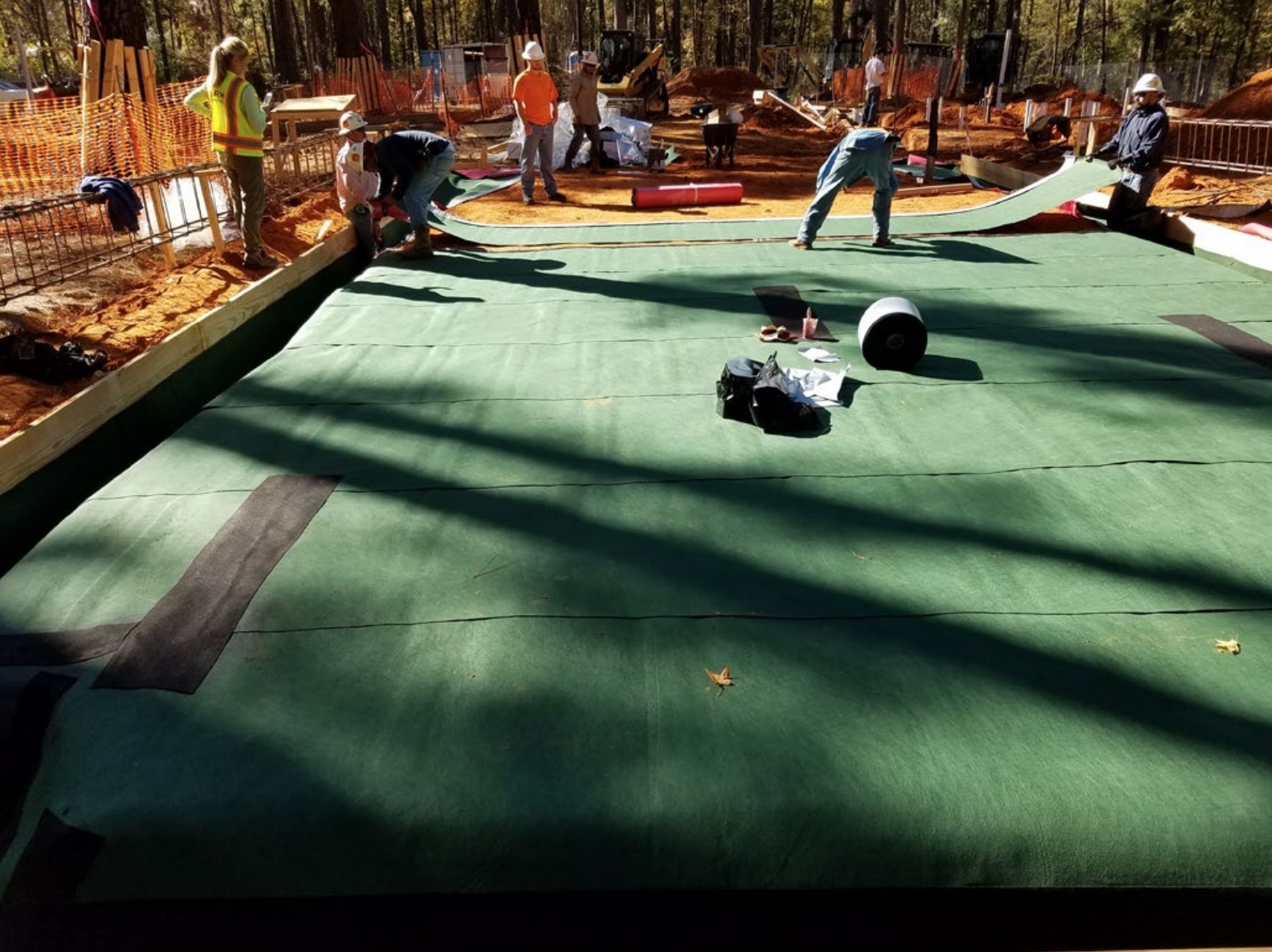 Polyguard Products Can Protect Your Family from
Dangerous Radon
All homeowners, particularly those in radon hot zones, should install adequate ASD systems during new construction. One in fifteen U.S. homes has radon levels at or above a dangerous level, which scientists report can lead to lung cancer.
Choosing high-quality Polyguard vapor barriers as part of your ASD system will significantly reduce radon infiltration into your home.
For more on understanding and installing a radon vapor barrier, don't hesitate to contact the professionals at Polyguard today.