Protecting below-grade insulated concrete form (ICF) walls (crawl space, slab, or basement) from termites requires an application of superior ICF waterproofing, like TERM Water|Termite Barrier.
Termites can't compromise the strength of a below-grade ICF wall, but they can burrow through, undetected by coverings of siding, wood, paint, stucco, etc. Eventually, the termites will make it up the structure's walls, roof, and floors, reaching and damaging the untreated wood.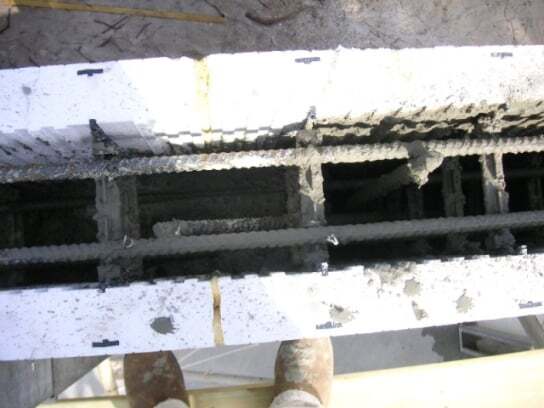 For the long-term integrity of all the building components in an ICF structure, its foundation needs protection against termites. Building codes often ban below-grade rigid foam without an approved protection method in heavily infested areas, like the southeast United States, California, and Hawaii.
Where Termites Live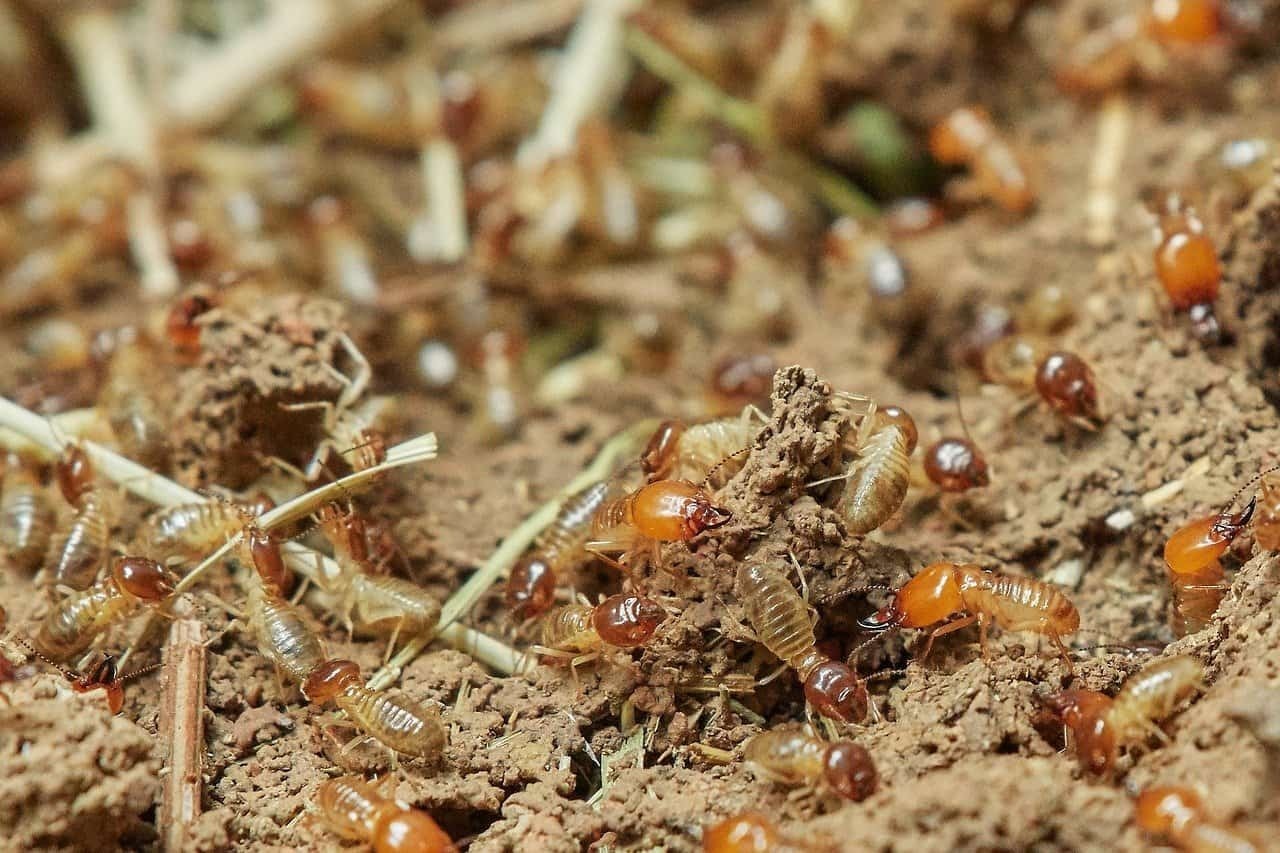 Termites live almost everywhere, with subterranean termites causing about 95 percent of the damage. Subterranean termites live in soil to avoid extreme temperatures while maintaining access to vital moisture. They attack any source of cellulose within a foraging distance of their colony. They feed on or near the ground on wood, cardboard, paper, and fiberboard. The destructive and aggressive East Asian Formosan subterranean termite, which entered the U.S in the 1940s, can multiply and destroy wood structures faster than other native subterranean species.
Protecting an ICF Home from Termites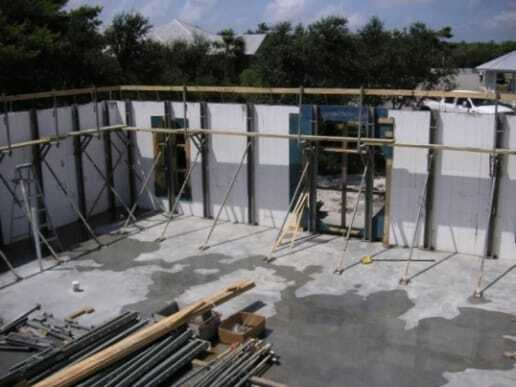 Protecting an ICF home from termites involves implementing both preventive maintenance and physical methods, like applying a termite-resistant waterproofing membrane.
Preventive Maintenance to Prevent Termites
Homeowners can take several preventive steps to prevent termites from infesting their property:
Replace weather-stripping and loose mortar near and around windows and basement foundation.
Minimize moisture in and around the house. Termites need water to thrive.
Repair leaking water pipes, exterior AC units, and faucets.
Drain the water away from the home with functional gutters, splash blocks, and downspouts.
Inspect the foundation for mud tubes, uneven or bubbling paint, and hollow-sounding wood – all signs of termites.
Monitor all exterior wood for any indication of change, including door frames and windows.
Maintain an 18-inch gap between all wood portions of your house and the soil.
Store firewood at least 20 feet from the home.
Schedule annual professional termite inspections.
Physical Methods of Termite Protection
Common physical methods of termite control include partial protection with termite shields and collars and full-foundation physical barriers that create a termite-proof barrier under the building, like Polyguard TERM waterproofing with non-chemical termite barriers.
Polyguard TERM Water and Termite Barrier
Polyguard TERM waterproofing with non-chemical termite barriers provides an outstanding water and termite protection solution for ICF homes.
The Polyguard TERM Barrier Systems Division specializes in sustainable pest barriers without pesticides to protect against termites, moisture, energy, and radon in a single building envelope solution. It effectively blocks termites and water when properly constructed as part of the building envelope, and allows for fast and straightforward application with just a few materials and tools.
The TERM termite barrier application for the foundation includes seven components:
Installing the Polyguard Term non-chemical termite barrier requires only a few tools: measuring tape, utility knife, hard wall roller, (2) lambs wool rollers, and a caulking gun.
Installing TERM Foundation Barrier
1. Prep the ICF wall
Check ICF foundation wall conditions and concrete footer
Needs above freezing temperatures
Remove debris
Clean wall and concrete footer
Seal any crack over ⅛-inch
2. Detailing
Apply Polyguard 650 WB Liquid Adhesive to surfaces you plan to put the Term Flashing Barrier or corner bootsInstall corner boots

Install corner boots

Install Term Flashing Barrier
Flash projections with an extra ply of barrier
3. Prime the surface
Apply Polyguard 650 WB Liquid Adhesive on all concrete and ICF wall surfaces, and allow to cure until tacky (20-30 minutes)
4. Install the barrier
Pull the release liner at the top, and adhere to the ICF wall
Overlap the side seams by 2-inches and then use the roller to seal the seams
Install barrier over the footer
When installing a Term Underslab Barrier, make sure it ties 100 percent to the Term Foundation Barrier on the footer
5. Seal penetrations
Apply 650 Mastic to all seams
6. Install drainboard
Install Polyguard drain mat Polyflow 15P over the installed Term Foundation Barrier
During installation, adhere to the drain mat with adhesive, like Polyguard LT
Why ICF Walls Need Polyguard TERM Waterproofing/Termite Barrier
TERM waterproofing with non-chemical termite barriers is an excellent solution to blocking termites in below-grade walls. Since 1999, entomology scientists and Polyguard have collaborated to create a non-pesticide, waterproofing/termite physical barrier. Our products prevent termites from entering a house through a foundation, along with bath traps, slab penetrations, joints, or cracks or joints in the floor, spaces where concrete slab intersects with exterior sheathing, across the horizontal floor surface, and cold joints.
Don't hesitate to contact Polyguard® today for more on how to protect ICF homes against termites.