Architects and builders of homes in cold regions must include sufficient cold climate insulation and quality air and moisture barrier systems to ensure airtight, comfortable, healthy, durable, and energy-efficient homes.
In addition, building cold climate houses challenges builders to stay on time and make a profit. Construction in cold weather can slow or even stop some projects due to frozen ground, high fuel costs, and safety issues. However, if a project can't wait for temperatures to warm, work can continue with the proper preparations, planning, and communication with clients.
Cold Weather Construction Issues
Winter-cold weather construction presents several issues that builders must contend with to ensure a profitable year-round business, such as installing cold-climate, energy-efficient features like insulation and air barriers, and also contending with frozen ground, fuel costs, and safety. Builders must address these issues during the project bid and contract negotiations with a client. It is necessary to fully explain all the implications and costs of building in cold climates in order to establish realistic expectations for completing the project.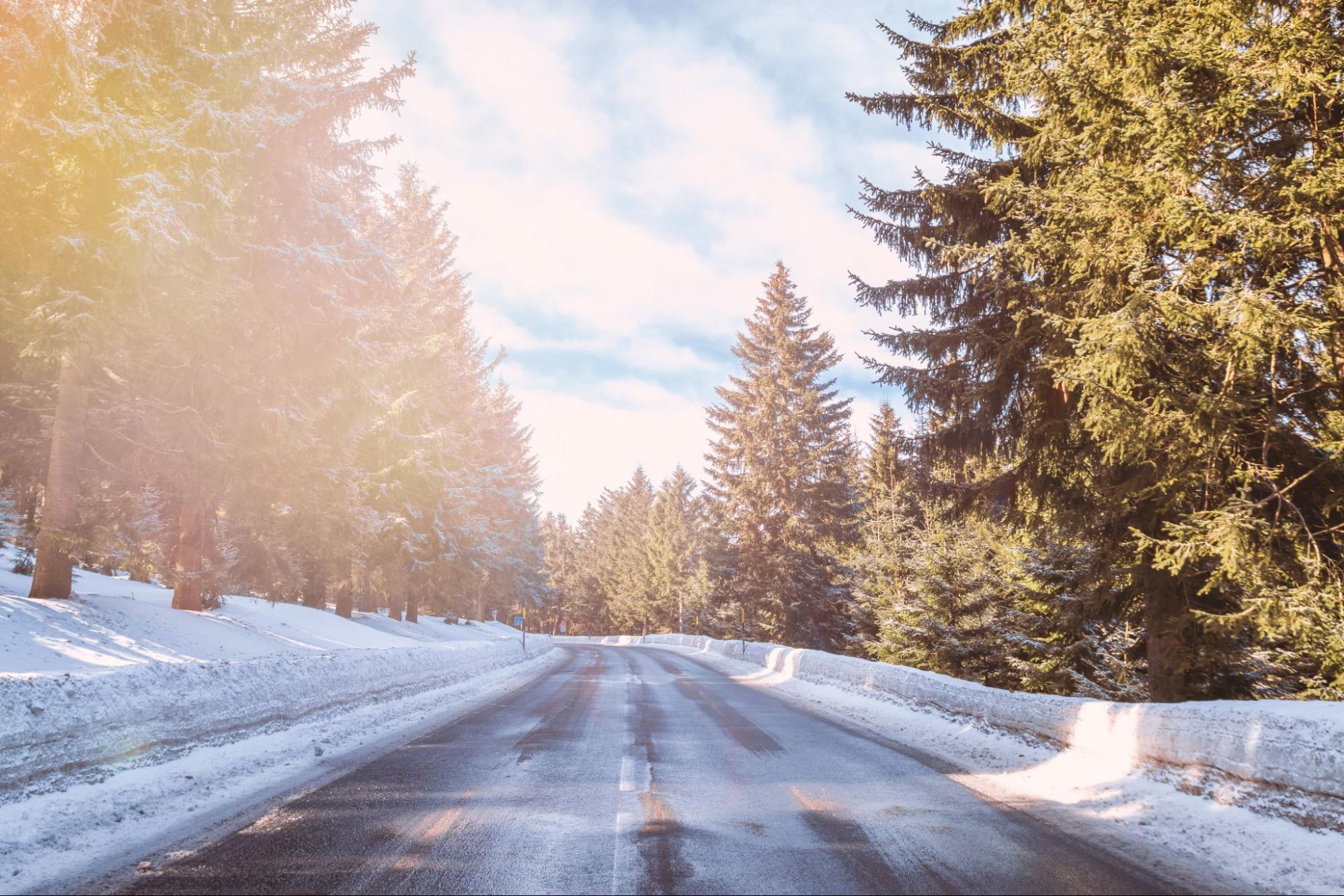 Image Source: Wikimedia.org
1. Home Insulation and Air Sealing for Cold Weather Construction
Cold climate home design must include cold-weather insulation with a sufficient R-value to minimize the transfer of warm-indoor air to the cooler exterior wall system (thermal bridging). The International Energy Conservation Code (IECC) mandates the R-values of insulation required to achieve best practices in insulating homes based on eight geological climate zones in the U.S.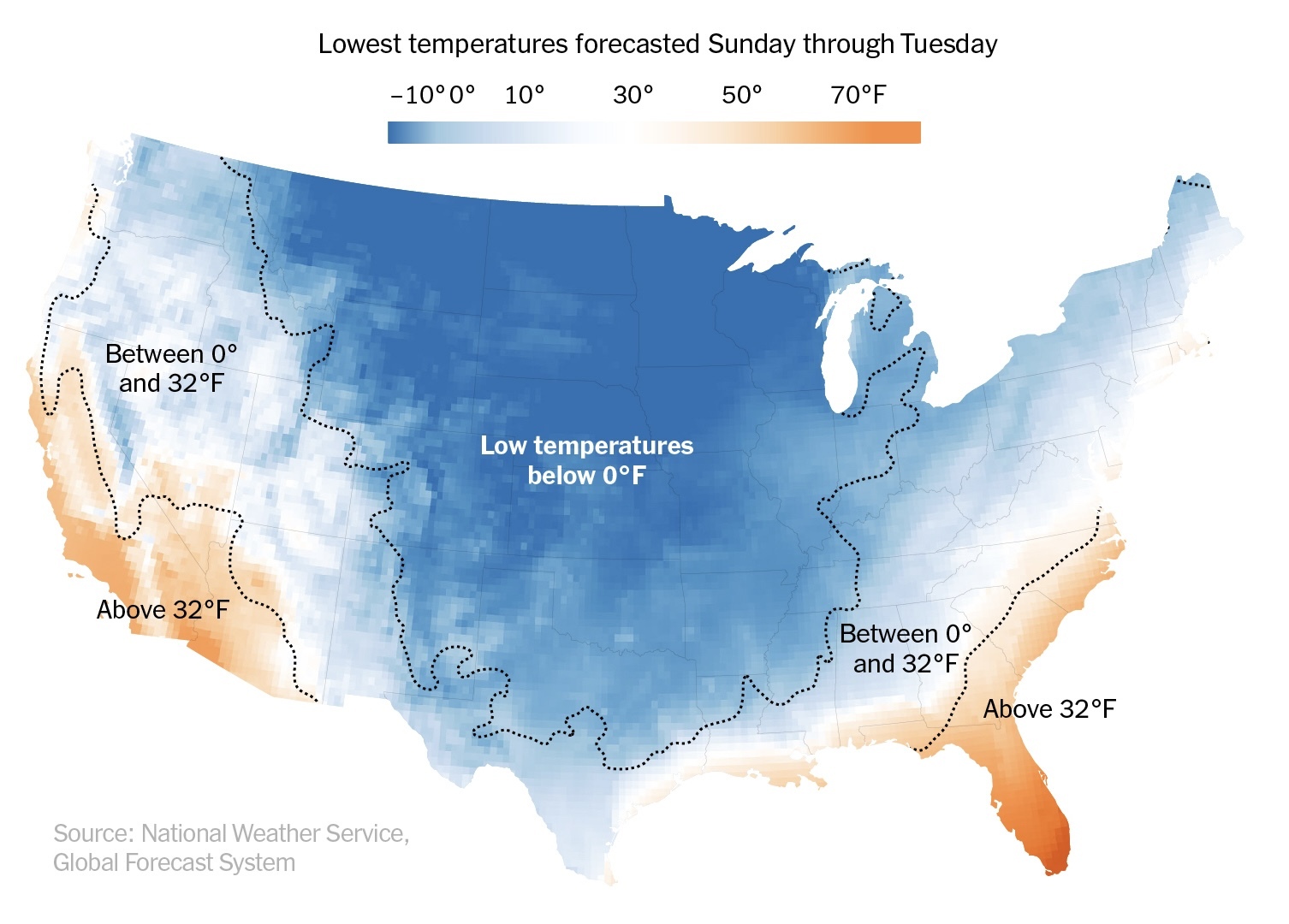 Leaks and gaps in a wall's assembly can encourage conduction and convection, which decreases the R-value of the insulation. The National Renewable Energy Laboratory (NREL) reports that uncontrolled air leaks can add 10 to 20 percent to heating and cooling bills. Furthermore, air leakage can lead to damaging and unhealthy condensation and reduce the performance of the HVAC and insulation, which reduces the indoor air quality (IAQ) and comfort level of the home's interior.
The best house design for cold climates must include the best building materials for cold climates, specifically, sufficient insulation to stop thermal conduction and a permeable vapor barrier. The barrier should stop warm, moist indoor air infiltration into the cold cavities in the exterior walls and unheated attic spaces. It should also permit moistures that accumulate in the wall system to evaporate. In addition, the barrier's strength should resist damage during and after installation to stop potential air leaks.
Fortunately, Poly Wall® Building Solutions (a division of Polyguard) gives builders a cold-weather solution to air and moisture infiltration for above- and below-wall systems. Our strong and durable waterproofing products stop structurally damaging and unhealthy mold due to condensation, to enhance the performance of the insulation and HVAC system and improve the comfort and IAQ level of the structure's interior.
2. Frozen Ground Issues During Cold-Weather Construction
Frozen ground presents a significant challenge during and after cold weather, which leads to costly project delays and unhappy clients:
Pouring concrete in the winter can ruin a project.
Concrete blocks poured into the frozen or semi-frozen ground will crack during the spring as the soil warms and settles into its normal position.
Winter concrete may crust because the top freezes first, while the bottom remains soft.
Poured concrete takes a long time to set in freezing weather.
As the weather warms, melting ice and snow causes more water and mud in the building site.
Frozen Ground Solutions
During the planning phase of your project, communicating cold-weather issues with your building team and client can help ease their impact on the project's budget and schedule. Let your client know, early on, the effect of frozen ground on the project's timeline to ensure their realistic expectation for project completion.
3. Fuel Costs Issue During Cold-Weather Construction
During cold weather, fuel costs increase because you will need more fuel to run the boiler to heat water, on-site heat, and more. Sometimes the dramatic increases in fuel use will mandate delaying the project until things warm up.
Fuel Cost Solution
Plan your project milestones so that it is weathertight before it turns cold. You can then complete the interior of the project during the cold weather, using the permanent heat system of the structure to save money and fuel over temporary heating systems.
4. Safety Issues During Cold-Weather Construction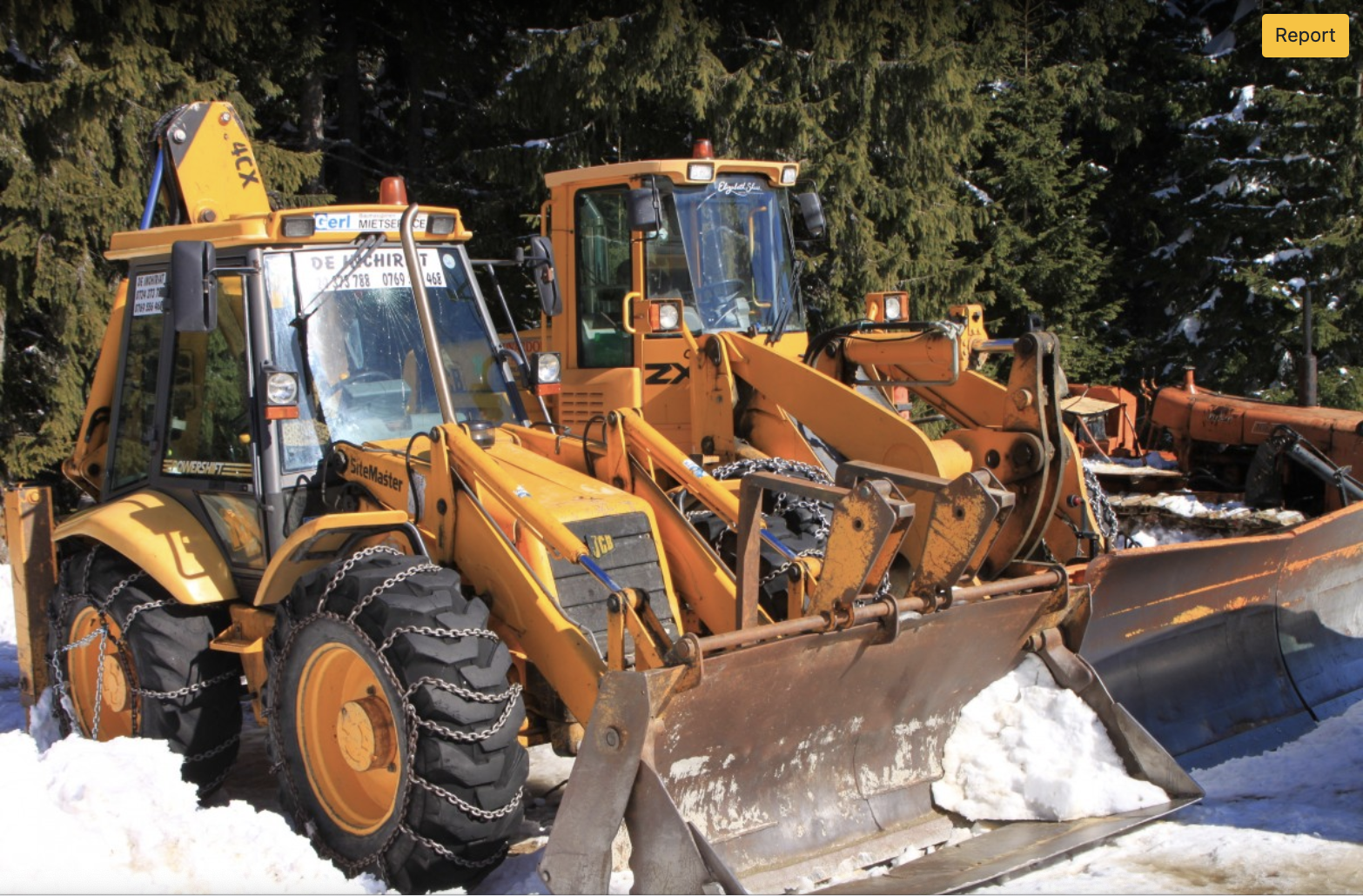 Building in cold-weather presents several significant safety concerns that can slow projects due to worker injury or damage to the job site:
Extreme cold weather threatens the safety of workers, making hypothermia, frostbite (especially on the extremities), and trench foot significant concerns during cold weather construction.
High winds during cold weather can knock over walls, ruin scaffolding, and displace unfinished construction.
During frigid weather, precipitation on a job site will freeze and expand, potentially cracking or breaking whatever surrounds it: concrete, wood, etc.
Ice on a job site poses a significant danger to workers from slipping and falling and equipment losing traction, and potentially sliding into the crew.
Solutions To Safety Issues During Cold-Weather Construction
Preparing and reviewing a safety plan for your job site can help protect your workers and equipment during cold weather:
Monitor the weather to avoid exposing your workers to severe weather.
Inspect and clean the job site of snow, ice, and icicles, including roofs, walkways, scaffolding, and ladders. In addition, spread salt to melt icy patches.
Provide a heated indoor space for your workers to warm up.
Make sure workers have access to all the needed personal protective equipment (PPE) for winter weather:

hard hats with warm liners
gloves that allow dexterity
waterproof boots with non-slip soles
wool socks
layered clothing with moisture-wicking thermals as the inner layer and a waterproof outer layer
anti-fog goggles, safety glasses, and face masks to ensure unobstructed vision
Stopping Air and Moisture Infiltration with Poly Wall® Waterproofing Systems
Poly Wall Building Waterproofing Systems stop air and moisture infiltration for above- and below-wall systems, which is vital for cold weather construction. The Poly Wall waterproofing system includes air barriers, below-grade waterproofing systems, liquid flashings, and window and door sheet flashings.
Poly Wall Air Barriers
Poly Wall has successfully waterproofed above-grade residential walls in cold climates for over ten years with their self-adhering, non-permeable Aluma Flash™ Plus weather-resistant barriers. Poly Wall also makes permeable Blue Barrier™ Liquid Wrap 2300 for application over surfaces and substrates like exterior gypsum, plywood, and OSB.
Aluma Flash Plus
Fast and simple to apply, chemical- and sunlight-resistant Aluma Flash Plus effectively adheres when used according to the manufacturer's installation and performance requirements. Aluma Flash Plus is a 40-mil rubberized asphalt waterproofing membrane, laminated to two layers of high-strength polyethylene film, with an upper protective layer of aluminum — to ensure a strong waterproofing material. The aluminum surface of long-lasting Aluma Flash Plus works well with higher exposure houses because it reflects heat, to reduce energy costs.
Poly Wall Below-Grade Waterproofing Systems
Home Stretch ICF Waterproofing Membrane
Poly Wall engineered and designed the Home Stretch™ ICF Waterproofing Membrane for ICF walls (insulated concrete form). However, it is also a superior waterproofing product for poured walls, CMU (concrete masonry unit) foundation walls, and protection against hydrostatic pressure and other crucial waterproofing applications.
Simple to handle and install, Home Stretch contains a self-adhering, 40 mil thick sheet waterproofing membrane that is made of a strong, pliable, high-density polyethylene (HDPE) facing, bonded to a rubberized asphalt waterproofing substance.
To complete your ICF, poured concrete, or CMU, below-grade wall waterproofing system, Poly Wall suggests using Home Stretch in combinations with their Blue Barrier™ Joint Filler 2200, Home Stretch™ Detail Tape, Arroyo™ Drain Board, Arroyo™ Outlet Channel, ​​Home Stretch™ Water Based Liquid Adhesive, Home Stretch™ Liquid Waterproofing, and Quick Grip.
Home Stretch Liquid Waterproofing
Poly Wall® provides Home Stretch Liquid Waterproofing for below-grade poured concrete, precast concrete, CMU, and other vertical foundations surfaces exposed to hydrostatic pressure. However, for complete foundation wall waterproofing, Poly Wall® recommends using Home Stretch Liquid Waterproofing in combination with Blue Barrier Joint Filler 2200, Arroyo Outlet Channel, Arroyo Drain Board Arroyo™ Tee Outlet, and the Arroyo™ End Outlet Channel System.
Poly Wall Liquid Flashings Products
Poly Wall® also has several waterproof barrier systems for doors, windows, penetrations, and gaps:
Poly Wall Window and Door Sheet Flashing Products
Poly Wall also offers five unique door and window flashings: WindowSeal® Window Flashing, Aluma Flash Plus™, Butyl Flash, Aluma Flash™, Aluma Flash Plus™, and ArcFlash™.
Poly Wall Products Provide Solutions for Cold Weather Construction
Winter-cold weather construction presents several issues that builders must contend with to ensure a profitable year-round business, like installing cold-climate insulation and Poly Wall high-quality moisture and air barrier solutions. Additional cold weather issues include contending with frozen ground, fuel costs, and safety, which can all cause delayed completion times and additional costs.
It is imperative to clearly explain all the potential problems and added costs associated with building in cold climates to your clients in order to establish reasonable expectations for finishing the project.
Don't hesitate to contact the professionals at Polyguard today for more on how we can help with solutions for cold weather construction.