Understanding the similarities and differences between vapor and moisture barriers can help builders and designers minimize moisture infiltration into building envelopes.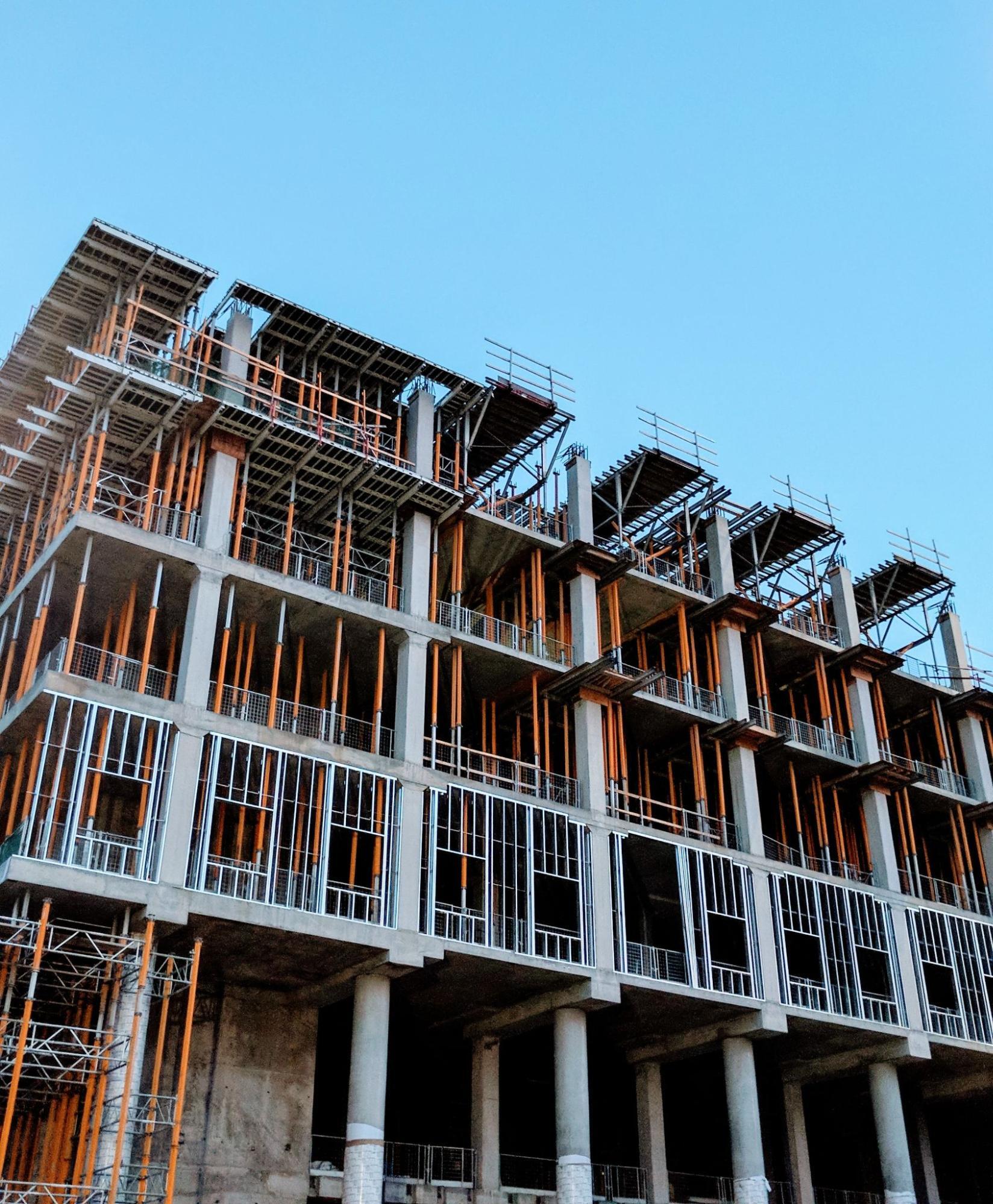 Similarity Between Moisture Barrier vs. Vapor Barrier
Vapor and moisture barriers aim to keep moisture (in vapor or liquid form) out of the building envelope. Manufacturers use different materials to make various types of moisture and vapor barriers.
The International Residential Code categorizes these moisture and vapor barriers based on their permeability as determined by the ASTM E96 desiccant method. The method determines a building product's ability to limit moisture from passing through it, and gives it a vapor barrier or retarder class:

Class I vapor barriers (0.1 perms or less) have the lowest permeability and include glass, sheet metal, polyethylene sheets, and rubber membranes.

Class II vapor retarders (0.1 < perm <1.0 perm) include extruded polystyrene, 30-pound asphalt-coated paper, plywood, and bitumen-coated kraft paper.

Class III vapor retarders (1.0 < perm <10 perms) include gypsum board, cellulose insulation, concrete block, house wrap, and board lumber.
Main Differences Between Vapor vs. Moisture Barrier or Basement Moisture Barrier vs. Vapor Barrier
The main differences between moisture and vapor barrier products come from their permeability and application:
Vapor permeable or impermeable moisture barriers (Class II and III) install on the wall's exterior to stop bulk water from infiltrating the wall cavity while also allowing water vapor within the cavity to pass outside, which helps to dry out the wall assembly.

Vapor impermeable vapor barriers typically install on the inside of the frame, between the studs and drywall, to stop vapor from the structure's interior from infiltrating the wall cavity through diffusion and condensing on the warm side of the insulation.
NOTE: Because airflow contains 50 to 100 times more moisture than that carried by vapor diffusion, a building envelope needs a superior air barrier system, like that offered by Polyguard, to minimize infiltration and accumulation of moisture in the wall cavity.
What Are Moisture Barriers?
Moisture barriers apply over the exterior sheathing to prevent trapping moisture vapor in the above-grade wall system. Likewise, below-grade moisture barriers protect the foundation from moisture.
Why Above-Grade Building Envelopes Need Moisture Barriers

Above-grade moisture barriers protect against water intrusion to protect the building envelope's integrity and improve the comfort and safety of the occupants. Moisture barriers provide several significant benefits to a building envelope:

Minimize moisture exposure that can reduce the building thermal barrier's thermal efficiency and R-value

Provide waterproofing that prevents soil moisture from infiltrating the building envelope

Provide termite and pest prevention by eliminating moisture that attracts pests

Lessen moisture and condensation in the wall system that can cause structurally damaging and unhealthy mold

Protect against hydrostatic pressure that can force water through porous concrete below-grade walls. (Hydrostatic pressure is of particular concern in regions with excessive rain and high water tables.)
What Are Below-Grade Moisture Barriers?

Below-grade moisture barriers usually involve applying a liquid or sheet-applied membrane to the below-grade walls as negative, positive, or blind side waterproofing:

Builders use negative side waterproofing post-construction on the interior of the structure.

Builders install positive side waterproofing post-construction and require access to the building's exterior before filling the ground around it.

Blindside waterproofing involves installing the waterproofing system before constructing the foundation walls.
Moisture Barrier Types

Manufacturers offer commercial moisture barrier membranes in various types, thicknesses, and sizes. However, builders often prefer pre-formed sheets or liquid-applied moisture barrier membranes:

Liquid-applied moisture barrier that brushes, rolls, or sprays onto the surface

Self-adhesive modified bituminous membrane

EPDM membrane

Polyurethane membrane

Polymer-modified bitumen membrane

Sheet-based membranes are typically made with bituminous materials and come in rolls that a contractor can unroll and attach to a solid surface.
What Is a Vapor Barrier?

Vapor barriers dampproof a building to combat moisture and stop water vapor inside the structure from moving throughout the building and permeating the insulation and walls.

Waterproofing vs. Dampproofing

The American Concrete Institute Guide to the Use of Waterproofing, Dampproofing, Protective, and Decorative Barrier Systems for Concrete (ACI 515.1R-85) defines waterproofing as "treating a surface or structure to resist water infiltration under hydrostatic pressure." In contrast, they define dampproofing as "treating a surface or structure to resist water intrusion without hydrostatic pressure."
Vapor barriers prevent vapor diffusion, which occurs when moisture flows from an area of higher moisture concentration toward a space of lower concentration. Vapor diffusion can also happen when moisture flows from a warmer to a cooler place within a building material, like insulation. Vapor barriers stop diffusion, while vapor retarders only slow vapor diffusion.

Why Do Building Envelopes Need Vapor Barriers?

Structures in direct contact with water need a vapor barrier. Your local building inspection offices can furnish guidance on using vapor barriers. Building envelopes need vapor barriers in order to:

Lower building energy usage

Improve indoor air quality

Keep air from leaking out of the building

Enhance occupant comfort
Do You Need a Vapor Barrier?

Polyguard suggests you contact your building inspection office for local guidance on vapor barriers.
Vapor diffusion represents the smallest amount of moisture transfer into a wall system compared to air movement, liquid flow, and capillary suction. Therefore, effectively stopping moisture from infiltrating and accumulating in the wall system requires an application of a high-performing, complete moisture and air system like those offered by Polyguard Building Solutions.

Below-Grade Vapor Barriers

Below-grade walls and floor slabs transfer soil moisture through concrete slabs and walls. Placing a vapor barrier against the concrete surface will prevent moisture infiltration before installing wood framing.

A polyethylene moisture barrier over the exposed ground in crawl spaces will help control moisture infiltration.
Above-Grade Vapor Barriers

Building scientists recommend applying vapor barriers on the side of the wall that experiences the moistest and hottest conditions — the outer surface in humid, hot climates and the inner surface in cooler climates. Vapor barrier applications typically include:

An exterior vapor barrier in hot and humid climates can help prevent outside humidity from entering the walls.

Placing polyethylene plastic vapor barriers between the insulation and interior wallboard in cold climates can control moisture accumulation.

Placing a vapor barrier in high-humidity spaces like bathrooms, spas, greenhouses, or swimming pools helps manage condensation.
Types of Vapor Barriers

Manufacturers generally make vapor barriers out of water-resistant products, including:

Exterior-grade plywood

Aluminum sheets or paper-backed aluminum

Extruded polystyrene or foil-faced foam board insulation

Polyethylene plastic sheets

Sheet-type roofing membranes
Code Requirements for Vapor Barriers

The climate zone mandates the need for a vapor barrier on a building's exterior or interior. The 2021 IBC 1404.3 and 2021 IRC R702.7 mandate Class I or II vapor barriers and retarders on the interior of frame walls in climate zones Marine 4 through 8. Climate zones 1 through 3 do not require vapor barriers and retarders.

Waterproofing Systems

Polyguard provides quality protection against air and moisture infiltration for below- and above-wall assemblies to ensure a high-performing building envelope and the long-term integrity of the structure. Polyguard's moisture and air barrier systems include air barriers, liquid flashings, below-grade waterproofing systems, and door and window sheet flashings.

Polyguard Air Barriers

For more than ten years, Polyguard has successfully waterproofed above-grade residential walls in moist-hot climate zones 1, 2, and 3A with their non-permeable, self-adhering Aluma Flash™ Plus weather-resistant barriers. Polyguard also supplies permeable Blue Barrier™ Liquid Wrap 2300 for applying over surfaces and substrates like exterior gypsum, OSB, and plywood.

UV-2 40

Straightforward and quick to apply, chemical- and sunlight-resistant UV-2 40 effectively adheres when applied according to the manufacturer's performance and installation requirements. UV-2 40 is a 40-mil rubberized asphalt waterproofing membrane, laminated to two high-strength polyethylene films, with a top protective aluminum layer — which makes it a strong waterproofing product. Additionally, the aluminum surface of durable UV-2 40 works efficiently with higher exposure structures because it reflects heat, which lowers energy use.

Polyguard Below-Grade Waterproofing Systems
Home Stretch™ ICF Waterproofing Membrane

Polyguard specifically engineered and designed Home Stretch™ ICF Waterproofing Membranes for insulated concrete form (ICF) walls. However, it also provides a superior waterproofing choice for CMU (concrete masonry unit), poured foundation walls, and other crucial waterproofing applications or protection against hydrostatic pressure.
To produce a complete waterproofing system for your ICF, poured concrete, or CMU, below-grade wall, Polyguard suggests using Home Stretch™ in combination with:

Polyguard Quick Grip

Home Stretch™ Detail Tape

Blue Barrier™ Joint Filler 2200

​​Home Stretch™ Water-Based Liquid Adhesive
Polyguard Liquid Flashing Products

Polyguard also offers waterproof barrier systems for windows, doors, penetrations, and gaps:
Simple to roller apply Polyguard Blue Barrier™ Flash 'N Wrap 2400 is a liquid window and door flashing that replaces traditional window tapes. It can also be a permeable air barrier for thin building envelope applications.
All-purpose, trowel-grade, fluid-applied Polyguard Blue Barrier™ Liquid Flashing 2100 trowel-grade creates a weather-resistant, fully adhered waterproof barrier system around windows and doors.
Polyguard BB GF fills the gaps or treats pipes and penetrations before applying Blue Barrier™ Liquid Wrap 2300 or Blue Barrier 2100.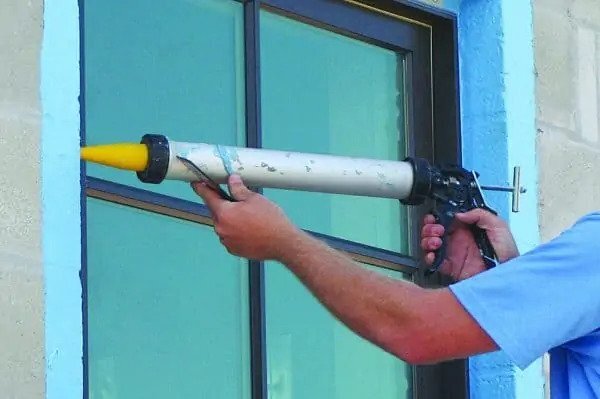 Polyguard Window and Door Sheet Flashing Products

Polyguard also has five unique window and door flashings: WS20 Flashing, Butyl Flash​​, Aluma Flash™, UV2-40, and Elastiflash.
Preserve Your Structure's Integrity with Polyguard Air and Moisture Barrier Systems
Vapor and moisture barriers both protect a building's integrity by preventing moisture accumulation within the wall cavity, which can lead to structurally damaging mold.

Vapor barriers prevent interior moisture from diffusing and condensing in a wall cavity.

Moisture barriers stop outside bulk water from infiltrating the wall cavity.
A building's design must also include a high-quality air and moisture barrier, like Polyguard Air and Moisture Barrier Systems, to stop the significant infiltration of moisture through airflow. A Polyguard Air and Moisture Barrier System, applied from the top down to its foundation, will protect a building's integrity and air quality, reduce repair and maintenance bills, and significantly lessen energy use and moisture-related problems.
Get in touch with our Polyguard professionals today for more about vapor vs. moisture barriers and how Polyguard products can help achieve optimum moisture resistance for your home or building's design!