Metal roofs require high-temperature roof underlayment because the thermal expansion and contraction of metal roofs will destroy common synthetic and felt underlayments.
Metal roofing experts lay high-temperature roof underlayment over the decking and under the metal roof to protect against wind, leaks, ice dams, chemicals, and resin. In addition, underlayment lessens rain noise, keeps the structure's interior dry, and provides a surface for contractors to walk on during construction.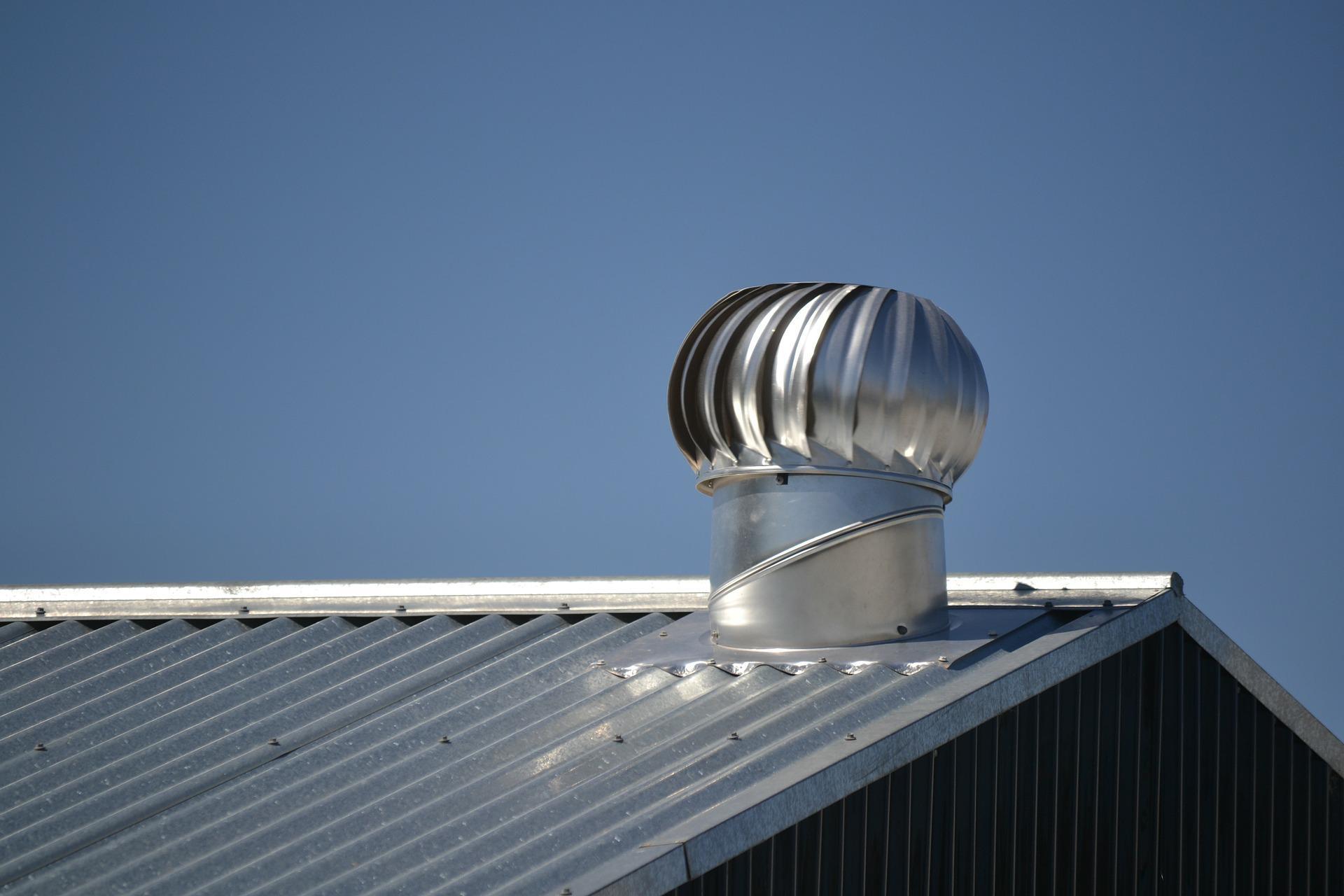 Ultimately, a quality, long-lasting, high-temperature roof underlayment for a metal roof, like Polyguard Deckguard® HT, will significantly improve a building's efficiency, safety, integrity, and life cycle costs.
The Science and Codes Behind High-Temperature Underlayment
Quality underlayments must pass several tests to ensure they will provide weather and heat resistance. Their design should also enhance job site safety.
Nail Sealability ASTM D1970
Underlayment manufacturers conduct the ASTM D1970, Section 8.9 to confirm that their waterproofing membranes meet the minimum tear resistance, elongation, and adhesions standards. In addition, they must test all components used to produce the underlayment to ensure they will withstand a metal roof's high-temperature environment (240℉ to 265 ℉). The ASTM D1970 provides the minimum standards for self-adhering bituminous sheet underlayments for compliance with the 2021 International Building Code, International Residential Code, and NFPA 5000 Building Construction and Safety Code.
The underlayment must also provide a surface film or finishing with a grip and slip resistance that allows the roofers to work efficiently and safely.
The Best High-Temp Underlayment for Metal Roofs – Deckguard® HT Roofing & Watershield Underlayment
Deckguard® HT Roofing & Watershield Underlayment will keep your metal roof deck and supporting structure dry when installed according to the manufacturer's recommendations and specifications. Polyguard recommends hiring a qualified and experienced metal roofing contractor to guarantee the proper installation of your metal roof.
High-temperature resistant Deckguard® HT roofing membrane allows for exposure to heat up to 260℉. Manufactured with The Best Metal Roof Underlayment Option – Polyguard is a high-strength, slip-resistant spider web backing laminated to a high-performance, high-heat asphalt compound. In addition, our 40-mil, high heat Deckguard® HT roofing membrane offers several other crucial benefits for protecting the integrity of your metal roof:
You can install Deckguard® HT waterproofing underlayment on sloped roof decks under the shingles for residential and commercial metal roofs. However, please contact Polyguard for Cor-Ten®, copper, or zinc metal roofing in high altitudes.
Deckguard® HT resists water infiltration from water backup due to ice dams and wind-driven rain and ice dams. However, to minimize the chance of moisture intrusion due to ice dams that can lead to condensation (particularly in cold and mountainous regions), we recommend features like roof insulation and ventilation. For more on preventing ice dams on your metal roof, don't hesitate to contact a Polyguard representative.
Deckguard HT waterproofs leak areas around skylights, valleys, protrusions, and other flashing areas. In addition, its self-sealing features will seal around nails, to prevent water backup and leakage due to ice dams and wind-driven rain.
For ease of application, Deckguard® HT contains a film release that activates a strong asphalt component, for superior and long-lasting adhesion to the roof deck.
How to Prepare and Install Deckguard® HT Roofing & WaterShielding Underlayment
Install Deckguard® HT membranes to a clean, primed, and dry structural deck substrate, like concrete, wood, plywood, composite, wood plank, metal, or gypsum sheathing:
Before applying the membrane, remove old roofing materials, dirt, dust, and lose nails.

Repair and fill any damaged areas and voids of the deck with

Detail Sealant PW

™

because the membrane cannot span a crack bigger than 1/16-inch. Non-corrosive, eco-friendly, non-staining Detail Sealant PW™ is a high-quality flexible sealant used to fill minor cast concrete cracks, concrete masonry cracks, gaps at head joints, penetrations, and gypsum sheathing joints.
After cleaning and repairing the concrete, masonry, or wood roofing deck, prime the substrate with water-based

650 WB Liquid Adhesive

for temperatures above 40°F, or solvent-based

Polyguard® 650 LT Liquid Adhesive

for temperatures above 32°F. The primer will significantly improve the bonding between the substrate and membrane. Let the primer dry for at least one hour or until tack-free. Only prime areas you plan to cover with underlayment on the same day.
Install the Deckguard® HT at temperatures of 35°F, strictly following the manufacturer's application procedures, precautions, and limitations.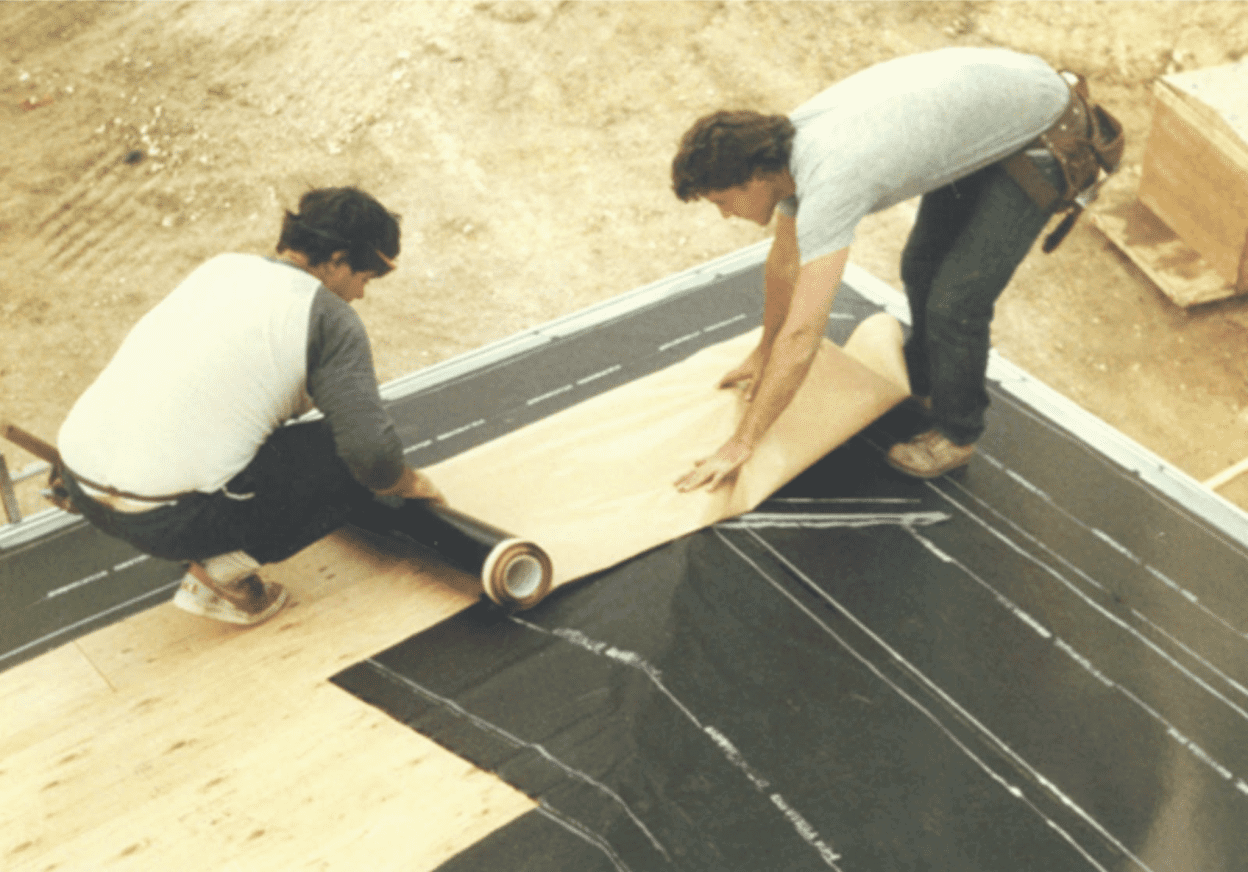 The Best High-Temperature Underlayment for Metal Roofs – Deckguard® HT from Polyguard
Simple to install, self-sealing Deckguard® HT roofing and waterproofing, high-temperature underlayment, and Polyguard sealants and adhesives protect metal roofs from wind, leaks, ice dams, chemicals, and resin. With proper and professional application, Deckguard® HT will ensure the entire roof system's efficiency, integrity, and longevity. Contact a Polyguard professional today for more on choosing the best high-temperature underlayment for metal roofs.