Liquid-applied vapor barriers create a monolithic coating that directly bonds to the exterior wall sheathing. The barriers stop vapor diffusion, which occurs when moisture flows from an area of higher moisture concentration toward an area of lower concentration. It also happens when moisture travels from a hotter to a cooler space within a building material.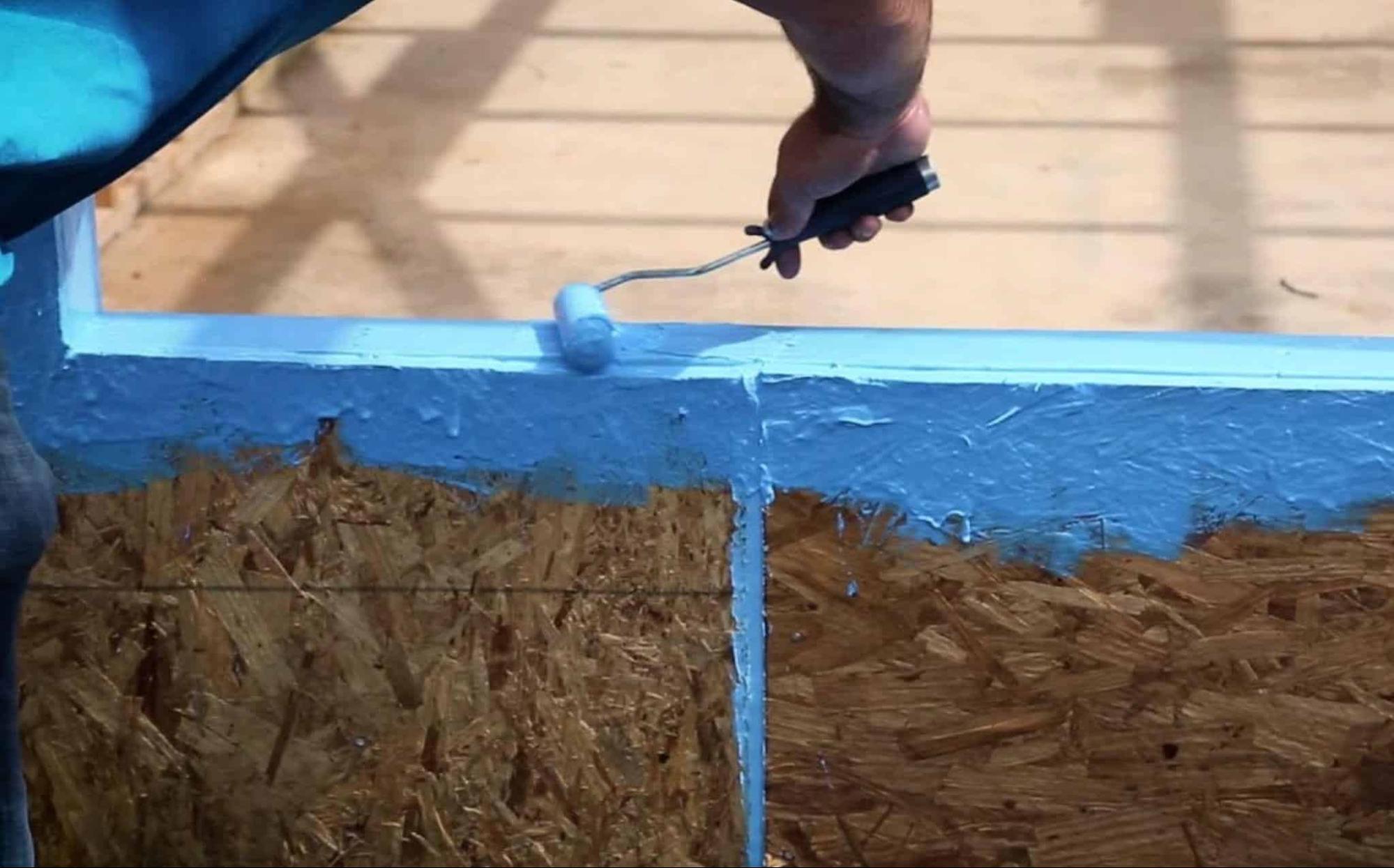 Vapor vs. Air Barriers

Vapor and air barriers stop vapor diffusion; however, only air barriers prevent airflow (and the high concentration of moisture attached). Therefore, sufficiently blocking moisture infiltration into a wall system requires a high-quality air barrier like Polyguard's Airlok® STPE Spray-N-Roll and Airlok Flex®.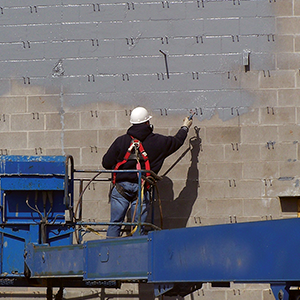 Code Requirements for Vapor Barriers Code

The 2021 International Building Code (I.B.C.) 1404.3 and the 2021 International Residential Code (I.R.C.) R702.7 demands Class I or II vapor retarders and barriers inside framed walls in climate zones Marine 4 and 5, 6, 7, 8. However, hot, southern climate zones 1, 2, and 3 do not require vapor barriers and retarders.

Where Do Liquid-Vapor Barriers Go?

Builders often place vapor barriers on the interior ceiling and wall insulation to stop vapor diffusion into the wall cavities during the cold months when a building's interior air is warmer than the wall assembly's air.
They also place vapor barriers under the floor's underlayment to stop or slow moisture in a concrete subfloor from damaging the floor, particularly when installing flooring over porous concrete in damp-prone areas like basements and crawl spaces.

Liquid-Vapor Barriers vs. Sheet-Vapor Barriers

Liquid vapor barriers seal a building from the elements as effectively as sheet-based barriers. However, liquid vapor barriers don't require fasteners, like sheet-based ones, which can create thermal bridging if not properly sealed and maintained.

Pros and Cons of Liquid-Vapor Barriers

Cons of Liquid-Vapor Barriers

Liquid-vapor barriers provide many advantages; however, builders should consider the following situations that can diminish the barrier's effectiveness:

The success of the fluid-applied vapor barrier depends on a qualified installer creating a consistent thickness with a specialized spray gun.

Using a liquid-vapor barrier on a humid or moist substrate can lead to incomplete bonding between the materials, causing the barrier to flake away from the substrate, and form holes in the vapor barrier system. For this reason, some contractors hesitate to apply liquid-vapor barriers in moist and humid regions.

Fluid-applied vapor can cost more than sheet-applied.
Pros of Liquid-Vapor Barriers

Liquid-vapor barriers provide builders with several benefits that save them time and money and protect the structure's durability and health:

Fast Application

A qualified installer can quickly spray-apply fluid-applied vapor barrier onto the wall substrate to save time.

Fluid-applied vapor barriers do not require a primer, which further saves time.
Saves Money

Fluid-applied vapor barriers save money over time by lessening energy costs.

Vapor barriers protect the rough openings and sheathings from weather damage during and after construction, to limit repair or replacement expenses.
Allows for Complex Detailing

Fluid-applied vapor barriers quickly adapt to complicated substrate geometry.

Fluid-applied vapor barriers efficiently adhere to various wall conditions and penetrations (like brick tiles or electrical conduits), detail wall openings, fasteners, and repair locations, and conform to uneven substrates, unlike sheet-applied vapor barriers that need folding, sealing, cutting, and lapping.
Durable

Fluid-applied vapor barriers will not lose their effectiveness or tear when exposed to outside elements during and after construction.
Safe

Water-based fluid-applied air barriers are easy to clean up, safe to use, and V.O.C. compliant.
Alternative to Liquid Vapor Barrier

Vapor barriers only stop moisture transport (vapor diffusion), not airflow through a building's building envelope, which can contain 50 to 100 times more water than vapor diffusion. Therefore, effectively protecting a structure's building envelope from moisture intrusion requires a high-quality liquid air barrier like Polyguard's Airlok® STPE Spray-N-Roll and Airlok Flex®.
In addition, below- and above-grade walls require a high-performing air barrier (R402.4.1.1). You will need to know that the climate zone decides the need for a vapor barrier on a framed walls' interior side (R702.7).

Airlok® STPE Spray-N-Roll

The Airlok® Silyl Terminated Polyether (STPE) System is a high-performance coating for the wall cavity with extended service life. Builders often apply this product as a fluid-applied air barrier/weather resistance barrier before cladding installation.
Typical applications include masonry cavities, coating masonry poured, and precast walls. Additional applications include oriented strand board, plywood, and exterior-grade gypsum sheathing.
Sprayable, high-solids, elastomeric Airlok® STPE offers many vital features and benefits.

Application Advantages

Airlok® STPE gives building teams several significant advantages that hasten application and create a safe work environment:

Versatile spray or roll from one product

Single-component; simple application with no need for mixing

You can apply Airlok® STPE on damp surfaces

Airlok STPE is compatible with all common building materials, unlike silicone products

Airlok STPE offers a wide range of application temperatures from 25°F (-3°C) up to 110°F (44°C)

Resistant to wash-off during rain, extends the application time relative to inclement weather

Airlok STPE contains <20 (g/l) VOC
Durability Benefits

The properties of Airlok® STPE protect its integrity for the building's lifespan:

Resists the Sun's rays for nine months

Provides long-term physical durability and chemical stability

Compliant with NFPA 285 in most wall systems

Permeable up to 15 perms with a standard application at 23 mils wet for curing down to 20 mils dry.
Airlok Flex®

Solvent-based, single-component Airlok Flex® fluid-applied air barrier (with low V.O.C. option) applies as an above-grade weather, air, and vapor impermeable coating to stop the exfiltration and infiltration of moisture and air. Typical applications include concrete, exterior-grade gypsum sheathing, concrete masonry walls, plywood, and oriented strand board in cold weather climates.
Airlok Flex® provides several significant benefits:

Applies in cold conditions (down to -20°F)

Applies in hot conditions (up to 120°F)

Non-permeable at 40 wet mils curing to 20 dry mils

Provides six months of ultraviolet resistance

Patented elastomeric Thermoplastic Technology reduces application costs and surpasses industry standards

Adheres to transitional membranes and treatments, eliminating the need for touch-ups

As a single-component product, it eliminates mixing and inconsistent performance

Installs fast - up to 10,000 ft2 a day
Other Polyguard Fluid-Applied Air Barriers

Polyguard offers two other fluid-applied air barriers: Airlok Flex® VP and V.P. L.T. and Airlok Flex® WG and W.G. L.T.

Airlok Flex® VP and VP LT

The design of cold fluid-applied, single-component, and acrylic-based Airlok Flex® VP and VP LT elastomeric membrane prevents air and moisture penetration while allowing water vapor to escape.

Airlok Flex® WG and WG LT

The design of the Airlok Flex® WG (Weather-Guard) and WG LT air barrier provides exceptional U.V. resistance to meet the requirements of thin mil specifications and applications.

Why Choose Polyguard Fluid-Air Barriers?

Polyguard's simple-to-apply liquid applied Airlok® STPE Spray-N-Roll and Airlok Flex® creates a monolithic coating that effectively protects a structure's building envelope from moisture and air intrusion, vital to the health and integrity of a building. In addition, Polyguard's liquid-applied air barriers help fulfill air barrier code requirements for the 2021 I.R.C. (Table R402.4.1.1) and the 2021 I.B.C., Section C402.5.1,
Contact our Polyguard architectural professionals today for more on liquid-vapor barriers and the benefits of liquid-air or fluid-vapor barrier systems!