A waterproofing membrane protects a building against above-grade bulk water infiltration from rain, runoff, snow, etc., and below-grade infiltration due to hydrostatic pressures. The most weather-related damage causes the most expensive home repairs. Commercial property water damage can stop business operations and put the health of you and your occupants at risk.
Applying quality waterproofing membranes, like Polyguard® waterproofing membranes, to below- and above-grade portions of a building will contribute to the many benefits of waterproofing a structure:

Limits the growth of structurally damaging mold and saves buildings and homeowners money on costly repairs and replacements

Enhances a building's energy efficiency by preventing drafts and leaks to save money on energy bills

Preserves a building's aesthetics by preventing water damage and unsightly stains and discoloration, which improves a building's resale value.

Protects indoor air quality, which improves the health and well-being of the building's occupants.
What is a Waterproofing Membrane?

Waterproofing membranes resist water infiltration into a building's structural components by resisting above-grade bulk water and below-grade water inflation due to hydrostatic pressure. When correctly installed, waterproofing membranes consist of plastic, rubber, or coated fabric materials that stop water infiltration into foundations, roofs, walls, basements, and structures.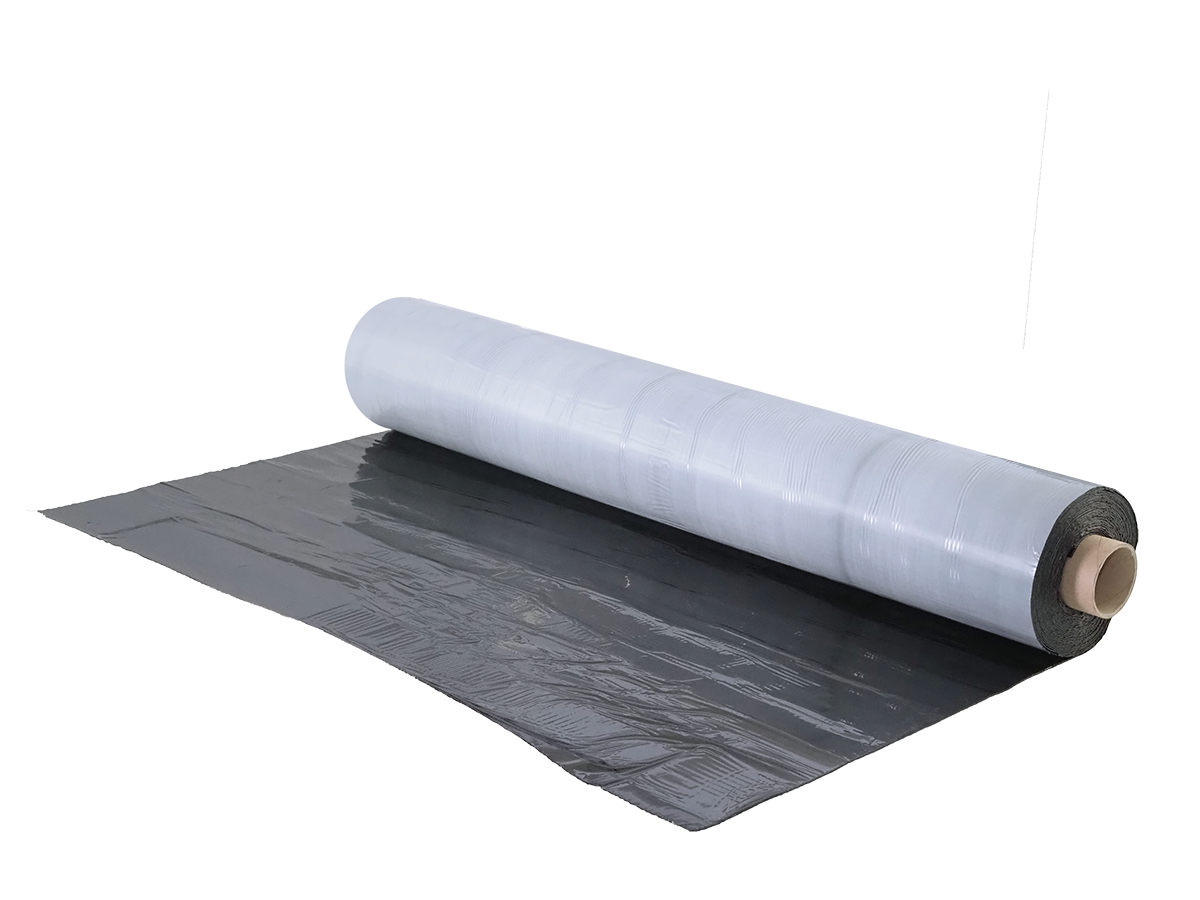 When to Use a Waterproofing Membrane

Builders use waterproofing membranes on above- and below-grade spaces that require protection from bulk water infiltration.

Above-grade waterproofing membrane applications include balconies, parking decks, rooftop terraces, plazas, roofs, tunnels, etc.

Below-grade waterproofing applications include foundations, retaining walls, etc.
Waterproof Membrane Placement

Builders install waterproofing membranes on the interior (negative), exterior (positive), or inaccessible (blindside) areas of a building, depending on its needs. However, typically new construction applies positive side waterproofing, and limits negative side waterproofing to repairs and touch-ups.

Positive Side

Positive waterproofing membranes apply to a structure's exterior face on above and below-grade surfaces subjected to moisture due to weather conditions and the surrounding soil. Positive waterproofing stops moisture infiltration and protects structural components, including concrete and steel. In addition, it can also protect the surface from freeze-thaw cycles and corrosive chemicals.

Negative Side

Applying negative side waterproofing to a cement structure's interior face (dry face) keeps water from entering an occupied space. Builders mainly use negative-side waterproofing for water-holding purposes (to prevent water from entering the area) and to withstand hydrostatic pressure. Negative side membranes do not protect against the impacts of the freeze-thaw cycle. Negative side waterproofing offers several benefits:

Allows moisture into the substrate, which promotes active curing of the concrete substrate. Unfortunately, this also contributes to the corrosion of the steel and concrete reinforcements from the groundwater and chemicals.

Permits accessibility after installation for updates or repairs - a significant benefit.
Blindside

Blindside waterproofing involves applying a drainage course and membrane before constructing a vertical concrete wall. The blindside waterproofing goes on the exterior of the foundation wall (positive side). Consequently, the concrete foundation wall strengthens the waterproofing membrane when groundwater or contaminant vapors apply pressure. The complicated process of installing blindside waterproofing involves applying it over soil retention systems made of compacted soil, sheet pilings, or lagging beams.

Above-Grade Waterproofing

Above-grade waterproofing systems on horizontal surfaces like roofs, balconies, and parking decks, and vertical surfaces like walls must meet several requirements:
UV-Resistant: Above-ground waterproofing needs UV resistance to avoid damage from light exposure, which is particularly important for roof systems.
Permeable: Above-ground membranes should prevent liquid from seeping into the space but can still allow water vapor within the wall to evaporate.
Abrasion and Corrosion Resistance: The constant exposure to weather and vehicle and foot traffic requires abrasion and corrosion-resistant above-ground waterproofing.
Temperature Resilient: Adaptable to a wide range of temperatures.
Chemical Resistance: In northern climates, the waterproofing must withstand exposure to the chemicals used as de-icing agents, like salt.

Below-Grade Waterproofing

Effective below-grade waterproofing must resist hydrostatic pressure and chemical erosion, perform in high groundwater, and furnish a low absorption rate, flexibility, and uniform thickness. The surrounding soil determines the product used for below-grade waterproofing.
The 2021 International Building Code (Section 1805) and 2021 International Residential Code (Section R406) define the conditions that require waterproofing or dampproofing foundations.

Waterproofing Membrane Types

Manufacturers make commercial waterproofing membranes in many types, sizes, and thicknesses. However, to ensure the waterproofing membrane's success, you must consider several factors before selecting the type of membrane:
Compatibility: Check the compatibility of the waterproofing membrane and the substrate.
Environment: Check the moisture level in the environment because too much moisture can impact the waterproofing membrane's effectiveness during the installation phase.
Builders generally use pre-formed sheets or liquid-applied waterproofing membranes.

Sheet-Based Membranes

Sheet-based membranes, typically made with bituminous materials, come in rolls that a builder can unroll and lay on a firm surface:

Self-adhesive modified bituminous membrane

Polypropylene membrane

Polymer-modified bitumen membrane

PVC and TPO membrane

Thermoplastic membrane
Liquid Applied Waterproofing Membranes

Liquid-applied waterproofing membranes come in a liquid form that builders can brush or spray onto the surface. Spraying a liquid produces a monolithic membrane with no seams, laps, or welds:

Polyurethane membrane

EPDM membrane

Bituminous membrane
Polyguard® Waterproofing Membrane Applications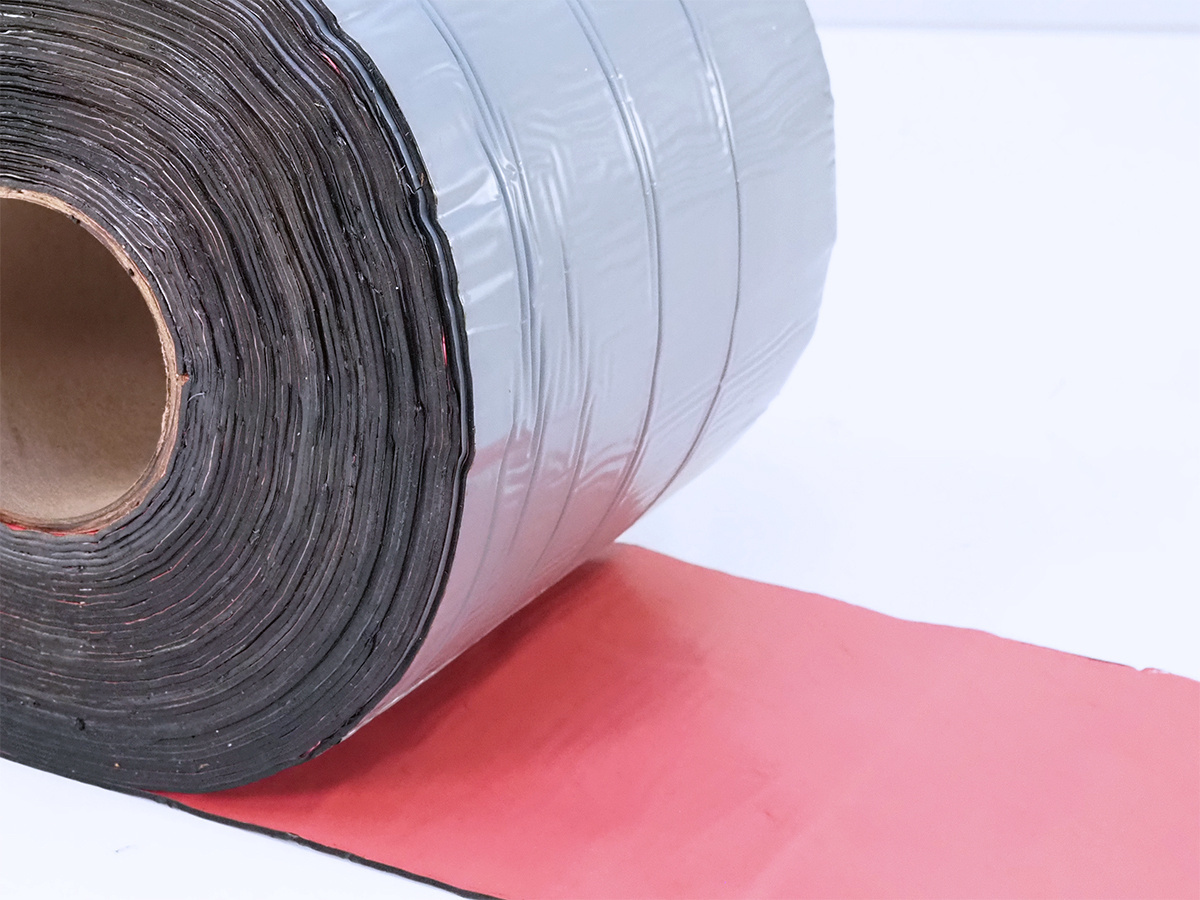 Polyguard® Waterproofing Systems include membranes for various pre- and post-applied applications. Polyguard® products can withstand the most severe conditions, with 30 years of proven use on commercial, residential, and institutional buildings.

The Benefits of Polyguard® Waterproofing Membranes

Employee-owned, innovation-based Polyguard® specializes in products that protect surfaces and structures from moisture, water, contaminants, and other undesired substances, including our waterproofing membranes.
Polyguard® waterproofing membranes protect against bulk water infiltration in below- and above-grade application. We also offer waterproofing membranes that protect against termites and toxic contaminants. High-performing Polyguard® waterproofing membranes will help maintain your building's integrity, enhance its energy efficiency, and improve its indoor air quality and the health and well-being of its occupants.
For more questions on the best options for waterproofing membranes, don't hesitate to contact our Polyguard®professionals today!