Applying a high-quality bridge waterproofing membrane, like that offered by Polyguard, to a new or existing bridge deck will stop the contact of moisture and chlorides with the concrete, which leads to deterioration and corrosion of the steel reinforcement. Bridge waterproofing systems also protect the bridge's integrity, extend its life, and lessen repairs and maintenance that can lead to costly and disruptive bridge closure.

Many of the aging bridges and overpasses in the U.S. were built over 50 years ago, and desperately need repairs or replacement. According to an American Road & Transportation Builders Association (ARTBA), of the 617,000 U.S. bridges, 4 out of 10 need replacement or repair (220,000), with 5 percent (11,273) specifically requiring deck rehabilitation, which can be a significant business opportunity for contractors that work with bridge deck waterproofing.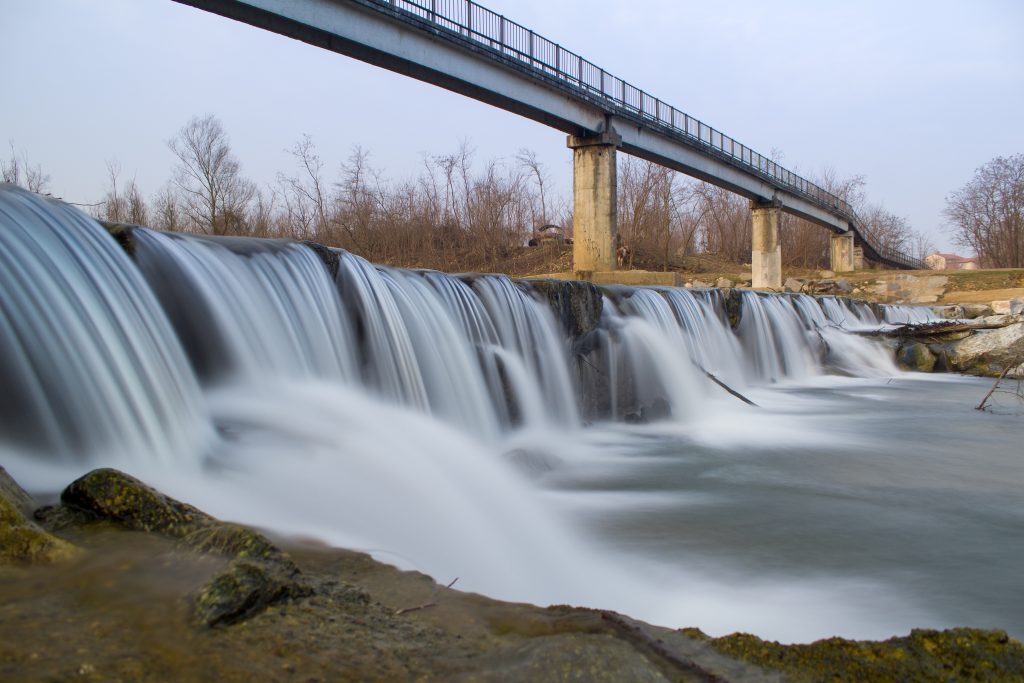 Causes of Bridge Deterioration
Increasing traffic levels, the greater weight of today's vehicles, exposure to harsh weather, and chloride ions from de-icing salts, all threaten the integrity of bridges, particularly those not protected with a bridge deck membrane system.
Some of the short-term problems of bridges without deck waterproofing membrane include scaling, spalling, and cracking of the concrete, further allowing penetration of moisture and chemicals into the concrete. Over time, a substantial amount of water within the concrete can cause extensive freeze-thaw damage and corrosion of the bridge's steel components, and can significantly damage the bridge's integrity. Failure to correctly and timely maintain and repair a bridge can result in severe consequences, such as the bridge's collapse.
Reasons Why Bridges Need Bridge Deck Waterproofing
NOTE: The waterproofing membrane requires an asphalt overlay to protect it from traffic.
All new and existing bridges require an application of bridge deck waterproofing membranes to protect against early deterioration and costly repairs:
Stops water from penetrating through bridge cracks, which lead to freeze-thaw damage to the bridge deck. Furthermore, moisture and oxygen will oxidize and corrode steel parts of the bridge, which cause further cracks and spalls that worsen corrosion.
Stops defrosting salt from passing through cracks of a concrete bridge that will cause corrosion of reinforcement. Moisture and chloride will deteriorate concrete bridge decks, cause cracking, scaling, and spalling, and eventually erode the steel bars within the concrete.
Protects a bridge in the event of dangerous leakage of chemicals from tanker traffic, which can deteriorate concrete bridge decks.
Polyguard Bridge Deck Waterproofing Membranes
Polyguard provides the best option for a bridge deck waterproofing membrane, to protect the long-term integrity of the bridge, increase its lifespan, and reduce maintenance and repairs.
Most states' Department of Transportation recognizes the use of Polyguard Pavement membranes to protect bridge decks from moisture. Our membranes contain a rubberized asphalt waterproofing adhesive that is laminated to polypropylene fabric backings. To stop the membrane from sticking onto itself while in the roll, a disposable silicone-treated release sheet is applied to the laminated membrane.
Polyguard has several waterproofing membranes and companion products for bridge decks:
Tough and Long-Lasting 665 Waterproofing Membrane
Self-bonding, 665 Waterproofing Membrane consists of rubberized asphalt laminated to a woven solid polypropylene mesh backing, that forms a minimum 65 mil membrane.
Flexible and durable 665 Waterproofing Membrane, with a perm of 0.05, provides lasting bridge deck waterproofing protection by maintaining its integrity against environmental attacks and traffic. 665 Waterproofing Membrane offers:
Strip Tensile Strength of 50 lbs./in.
Puncture resistant up to 200 lbs.
20% Elongation at break of fabric
Grab Tensile Strength 150 lbs.
Pliability at low temperatures
A silicon release allows you to simply cold-apply our 665 Waterproofing 50-foot long, 4-foot wide Membrane with no heating equipment or special adhesives. Acceptable projects for 665 Waterproofing Membranes should not be where temperatures exceed 325°F.
In addition, we recommend applying 650 RC Liquid Adhesive before the membrane, to concrete bridge decks. Between 40º F and 50º F, new asphalt pavement surfaces do not require adhesive. Only use liquid adhesive for old concrete or asphalt surfaces (except milled surfaces) for temperatures less than 70º F.
650 RC Liquid Adhesive
To enhance the membrane and bridge deck pavement bond, apply Polyguard 650 RC Liquid Adhesive – an asphaltic solvent-based liquid adhesive primer, below the waterproofing membrane. Simple to use, 650 RC Liquid Adhesive meets the requirements of ASTM D-41.
Strong and Flexible 650 Sheet Membrane
Tough, flexible, 60-mil, post concrete pour 650 Sheet waterproofing/vapor retarder membrane stops vapor and water transmission through a bridge deck's concrete slabs. Self-bonded and cold-applied 650 Membrane permits application down to temperatures of 25° F.
Wide Polyguard 650 Membrane allows the fast and simple application to continuous flat surfaces, like a bridge deck. It also comes in a narrow width for construction joints, trimming corners, and other applications.
You can buy 650 Sheet Membrane in sizes: 36″ x 66.7′ and 48″ x 50′ rolls.
Minimize Cracking and Corrosion with NW-75 Pavement Underseal Membrane
Peel and stick, Polyguard NW-75 Pavement Underseal offers superior waterproofing solutions for localized areas of failure in bridge decks (10 percent of pavement area and less) before paving with a new overlay. Subgrade weaknesses can cause the asphalt to crack which permits water to infiltrate the subgrade, which can quicken failure and create a weak spot in the pavement. The situation often repeats itself even after digging out and repairing the area. Pavement Waterproofing Underseal can help prevent future pavement failure by lessening the amount and severity of reflective cracking.
NW-75 performs two functions. First, it protects against cracking. Second, if a crack does occur, the waterproofing seal built into the NW-75 prevents water intrusion.
Puncture-resistant, NW-75 Polyguard 65 mil underseal membrane provides a permanent seal underneath the pavement to reduce the severity of pavement cracking and stop steel corrosion on bridge decks. NW-75 can also properly repair joints and cracks.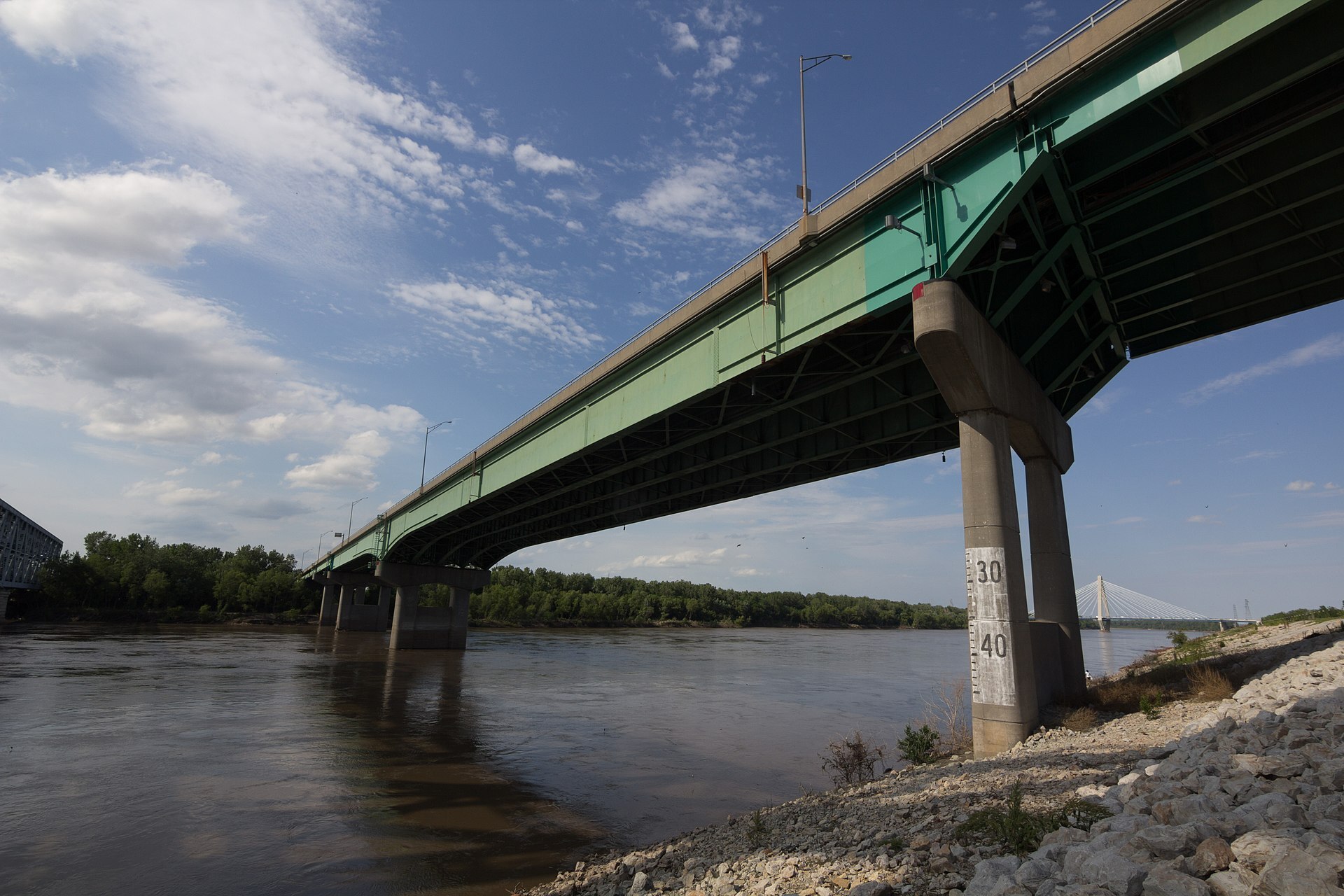 Polyguard Is the Best Option for Bridge Deck Waterproofing Membranes
Polyguard products are the best option for bridge deck waterproofing. Our waterproofing membranes and companion products will keep moisture and chlorides from infiltrating a bridge deck to prevent deterioration and corrosion. Applying Polyguards' high-quality products to new and existing bridge decks will preserve their integrity, extend their life spans, and reduce the need for repairs and maintenance, which can lead to costly and disruptive bridge closure.
For more information on bridge deck waterproofing membranes, don't hesitate to contact the professionals at Polyguard today.