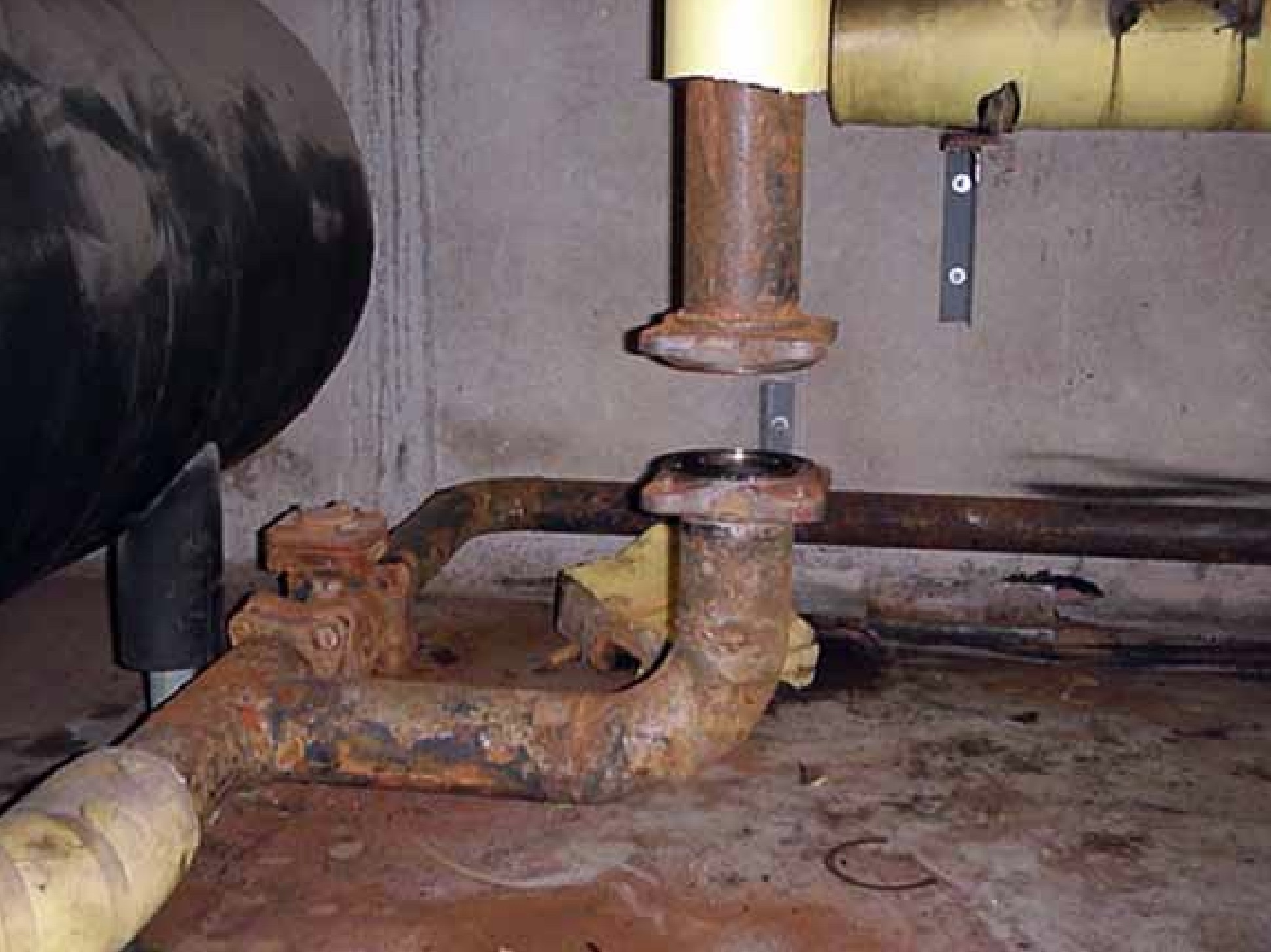 Corrosion under insulation (CUI) can trigger catastrophic failures and massive maintenance costs. CUI corrosion affects many industries, and it challenges oil, gas, and petrochemicals tremendously, because they must use insulation to save energy, protect workers from high temperatures, and control process temperatures.

Annually, corrosion costs about $2.2 trillion, over 3 percent of the world's GDP, with about $1 trillion attributed to the oil, gas, and petrochemical industries. Furthermore, CUI causes 40 to 60 percent of pipe maintenance costs, resulting in 10 percent of these industries' annual maintenance costs going to repairing damage caused by CUI.
Corrosion can dangerously impact many industries besides oil, gas, and petrochemicals:
Buildings and bridges can collapse
Bathrooms can flood
Chemical plants leak
Corroded medical implants can lead to blood poisoning
Corroded electrical contacts can lead to fires
Radioactive waste containers may leak
What is Corrosion?
Damaging and costly galvanic corrosion occurs when water (a common corrosive electrolyte) combines with oxygen on two metal surfaces, like a pipe, prompting an electrochemical process or electrical connection between the metals spots.
At this point, the less noble metal surface forms an anode. The anode loses electrons (forming a cation), causing the area to corrode (oxidize), producing distinctive red iron oxide (rust). Exposure to warm temperatures, salts, and acids can accelerate the process of corrosion.
The more noble metal surface, with greater oxidation resistance, forms a cathode. The cathode acquires electrons (forming an anion), slowing corrosion (oxidation).
What is Corrosion Under Insulation (CUI)?
Corrosion under insulation can attack the jacketing, insulation hardware, or the underlying piping or equipment when moisture gets in or under the insulation system, regardless of the type of Insulation or its use (thermal or acoustic).
The oil and gas sector's extensive use of steel pipework makes these industries particularly susceptible to CUI. In addition, the locations of many of these industries, in hot, humid, high rainfall environments, along with operating systems that create large temperature swings, further make the oil and gas sector susceptible to CUIs.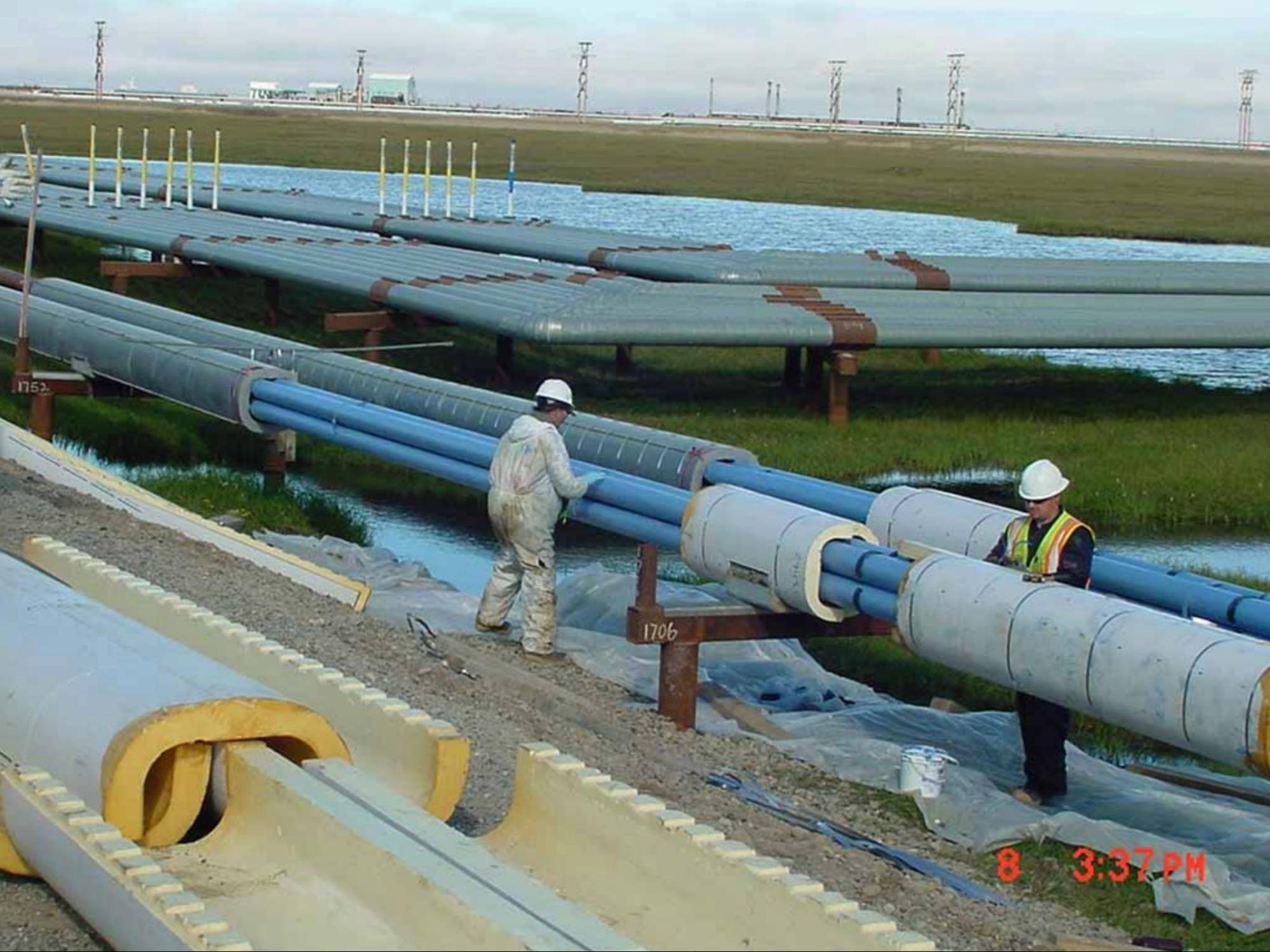 What Triggers CUIs?
The steel type and coating, the number of corrosive contaminants (atmospheric chlorides or sulfides or leaching from the Insulation) in the water, and the temperature of the pipework quickly can precipitate CUIs.
However, several other factors can influence the development of CUI.
Ambient temperatures:

Below 32º F, corrosion rates drop due to low energy levels and limited amounts of oxygen.
Above 300º F, most moisture will evaporate out of the insulation, preventing corrosion.
Corrosion can occur on carbon steel between 32º F and 300º F.
Corrosion under stainless steel insulation can occur between 140º F and 300º F.
The most aggressive corrosion on carbon steel and 300 series stainless steel occurs between 200º F and 240º F.

Liquid or vapor water from rainwater, condensation, spillage, etc.
Insulation material and system design
Condition and choice of the protective jacketing and vapor barriers
Intermittent wet and dry environmental conditions
Moisture trapped in the insulation due to improper storage or application not only leads to corrosion, but reduces its thermal and acoustic performance.
If left undetected, CUI can cause catastrophic explosions or leaks, equipment failure, lengthy downtime due to replacement or repair, and environmental and safety concerns.
How To Prevent Corrosion Under Insulation
Effective ways to limit CUI on pipes and equipment typically involve controlling the three essential ingredients required for CUI: warm temperatures, water, and oxygen. Be sure to constantly use subsurface leak detection techniques to determine if there is a potential corrosion issue.
However, even when you completely enclose a pipe with insulation, sealing all the joints, terminations, and other regulations along the length of a pipe, moisture can still penetrate the insulating layers, causing CUI. Therefore, as part of your scheduled coatings maintenance plan, you must regularly check the piping under insulation, sealing the insulation with a top-quality, high-temperature CUI coating.
How to Stop CUI with Polyguard RG-2400 (Blue Goo) and Barriers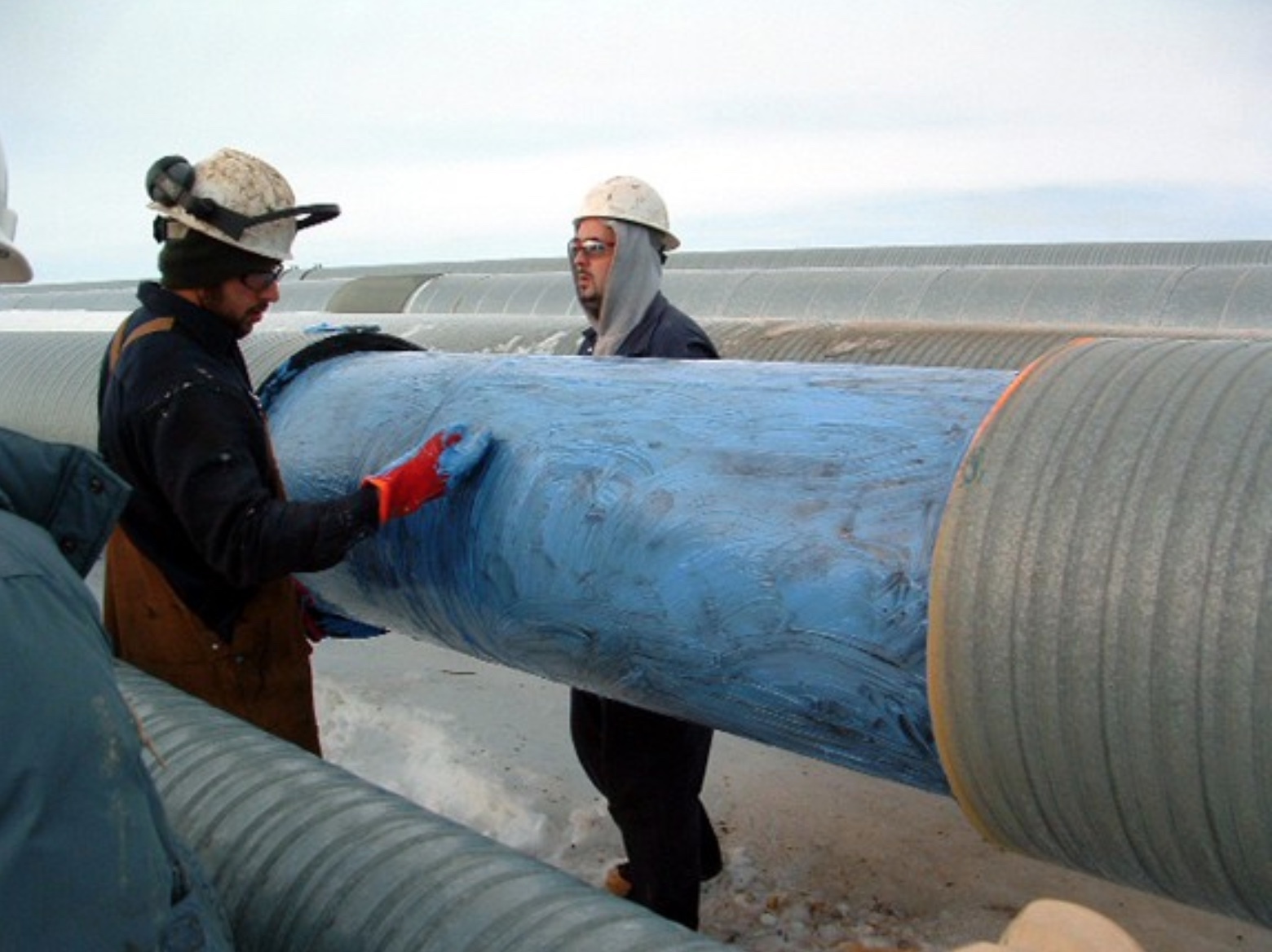 Fortunately, the team at Polyguard made the problem of CUI a top priority to solve, developing a corrosion protection gel, RG-2400 or Blue Goo, for a variety of the most problematic corrosion problems worldwide. You can apply RG-2400 gel to pipes and other metal surfaces with a brush or glove, sealing the insulation and stopping CUI.
Polyguard has created a family of RG-2400 products to meet your specific needs:
Along with RG-2400, we strongly recommend our vapor barriers, such as Insulrap™, Alumaguard® Lite, and Alumaguard® on insulated pipes and structures. The Polyguard barriers provide damage-resistant protection to the insulation's outside, keeping it drier than traditional coatings. Specifications for food and beverage processing and chemical processing plants with insulated piping usually require the application of Polyguard barriers over the insulation.
Polyguard's Companion Products for RG-2400
PolyGuard has several companion products to support and protect RG-2400 corrosion gel.
Preventing CUI with Polyguard Products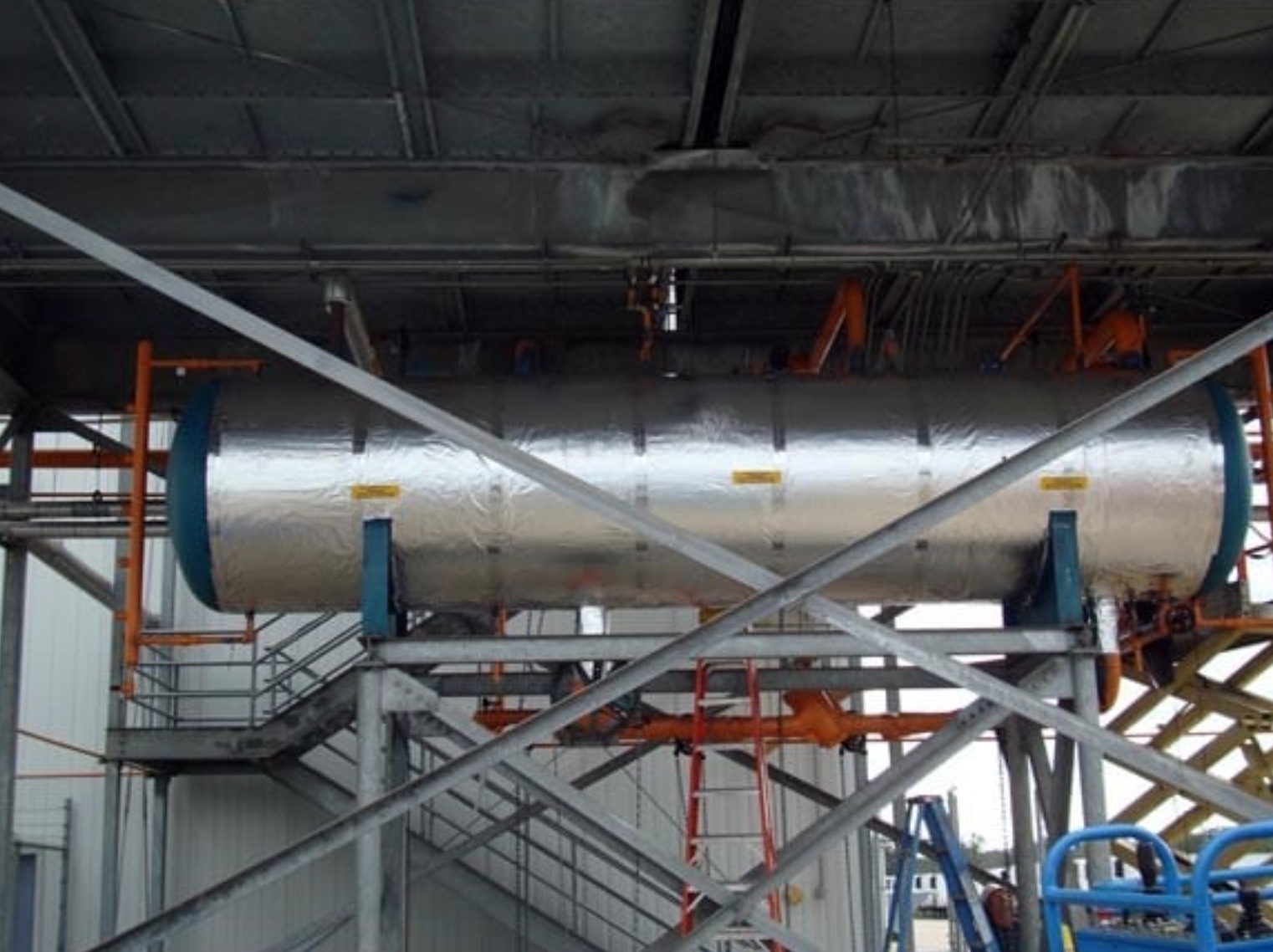 Polyguard's RG-2400 products offer a solution to stopping and controlling CUI on new and existing metal services of insulated piping, ductwork, vessels, oil-well, and road casings. Preventing CUI protects workers from high temperatures, controls process temperatures, and saves energy. Significantly, not preventing CUI can lead to catastrophic failures and massive maintenance costs.
PolyGuard professionals are here to answer all your questions on how to prevent corrosion under insulation.